Hi guys,
I've made a slightly biased choice for this month's pick of the shoes, because I've actually already been and bought these
gorgeous chunky Jonak sandal
s, and I'm delighted with them! Yes, I know they're ugly. But ugly shoes are a key trend for this summer: the chunkier the sole the better. In fact, these remind me a little of the chunky buckled sandal/shoes on the catwalk at Proenza Schouler. I'm not sure I'll be going the whole nine yards and wearing these with a girly frock, but I do think there's a time and a place for an ugly shoe, and these are mine: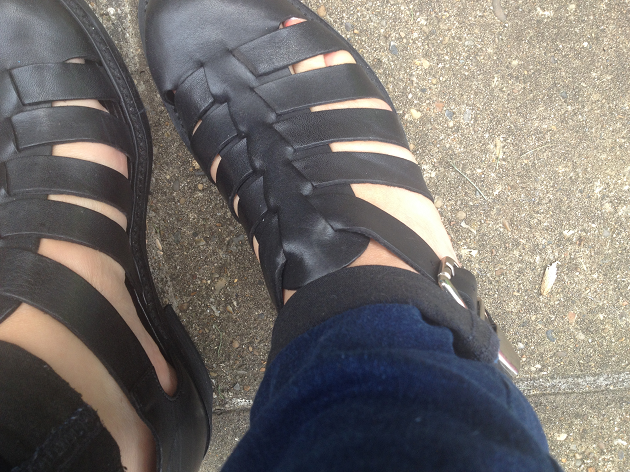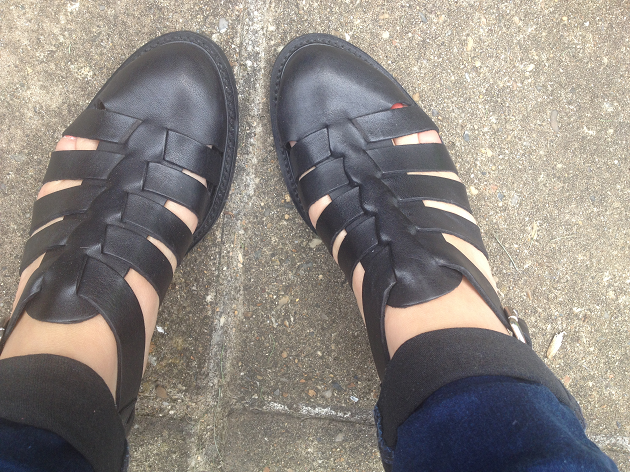 I've had a couple of
pairs of Jonak shoes
before so I knew they'd be comfortable, and they definitely haven't disappointed so far. Although, word of warning: the black leather stained the back of my feet and it took days to get it off!
Dirty feet aside, these are my new go-to shoes for throwing on with my rolled up jeans and sheer chiffon blouses. Want to get your hands on a pair of your own? You can pick them up for £74.99. When you think about that on a cost-per-wear basis, I'm pretty sure I'm now only paying around 10p every time I put them on my feet!
Are you on board with the chunky, ugly shoe trend? What will you have on your feet this summer?
Love Tor x
*Post written as part of an ongoing partnership with Spartoo shoes