Hi guys,
I missed last month's 'life lately' post, but last month and this month have been very similar. Lots of visits to the farm, the dinosaur park, and sitting in parks and beaches on sunny days. Of course I also turned 30 this month (which was lots of fun) and went on our first holiday of the year, but I've already
shared photos of that here.
This post celebrates the mundane, everyday moments that seem so important you just have to take a photo: I love these kinds of photos and these kinds of memories. They're what makes everydays so special!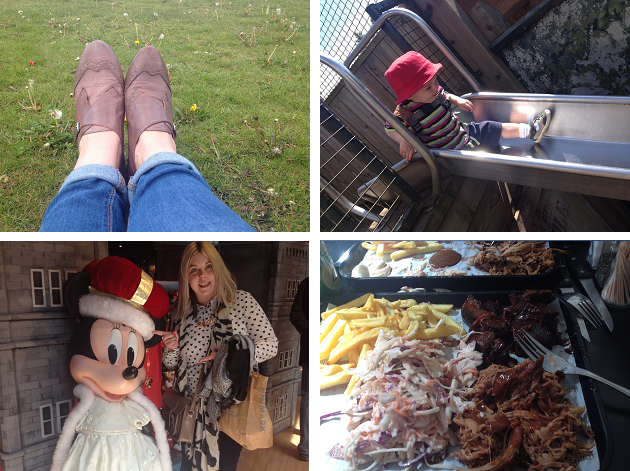 Our first picnic in the park, Wilbur going down the biggest slide in the park, acting like a tourist in the Oxford Street Disney store and eating pulled pork in Bodeans: Yum!
Emptying the contents of my purse with his 'I didn't do it' face, making my own sunblushed tomatoes, dressed up for a night out, and the beautiful blue skies in Yarmouth on my surprise birthday picnic.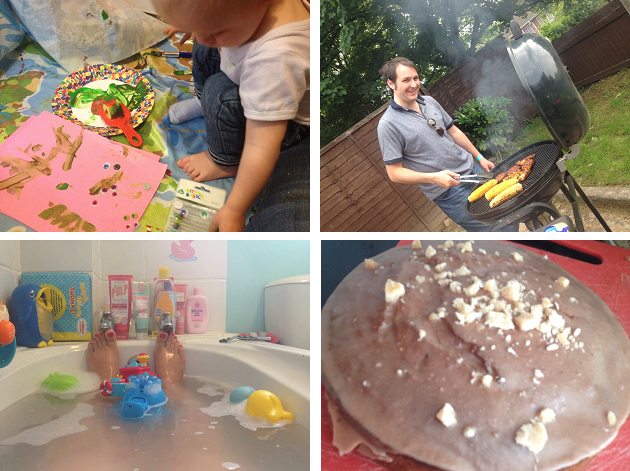 Fun with paints, our first BBQ of the year, trying to have a bath whilst Wilbur insisted I play with all his toys, The chocolate fudge cake I made for my dads birthday.
What have you been up to this month? Has the warm weather lead to BBQs, outdoor pursuits and other exciting activities for you? And what everyday activities do you want to celebrate?
Love Tor x