Hi guys,
The weather this week has been so gorgeous that I've dared to leave the house without my coat not once but, wait for it, twice! Admittedly I had a thick jacket on instead but the point is, spring is nearly here!
My parents
have already started growing all of their summer veggies and herbs so to me, spring has sprung. That means that my interest in boots and winter heels has completely waned and now all I can think about is summer sandals and buttery soft leather pumps.
We go away on our first holiday of the year in 8 weeks time, to Greece, so I've already started thinking about beach shoes too. I've ordered two new pairs of shoes for packing in my suitcase, and the first pair arrived last week: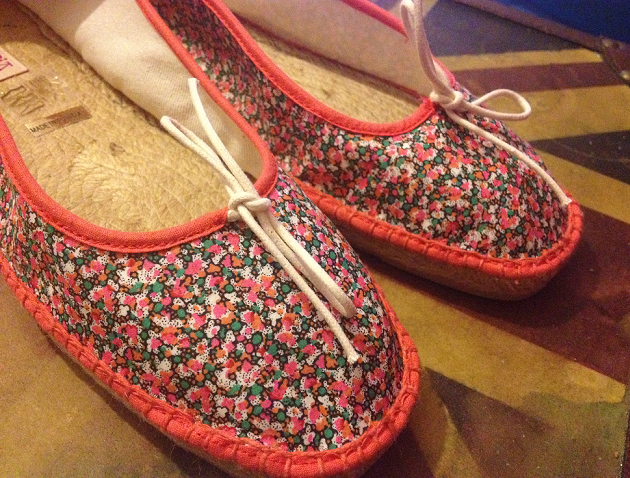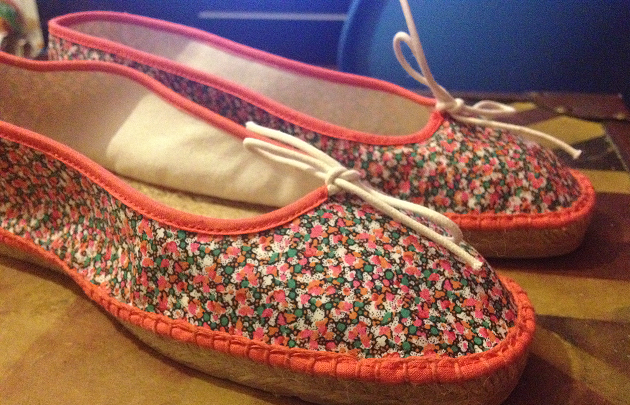 I got these gorgeous espadrilles from
Sarenza
for a bargain price of less than £20 in the sale. (You can
pick them up now
for £31) Because they're a cross between an espadrille and a pump, they're perfect for wearing on the beach but will also look fab with light wash jeans for running around the city when the sun is shining. I also really love the floral print of the pumps which looks like Liberty print fabric (it isn't, but it looks like it could be!) and the coral of the trim will tone in perfectly with so much of my summer wardrobe. They're great summer shoes, and I can't wait to wear them.....I'm almost as excited about having these on my feet as I am about feeling that sand between my toes!
Have you got your holidays booked for this year yet? And if you have, have you started shopping for them?
Love Tor x