Hi guys,
Following in the footsteps of Topshop,
Marks and Spencer
are the latest British high street store to show at London Fashion Week: there very first LFW catwalk show was today. Don't worry though, there were no sensible vests and well fitting granny bras making their way down the catwalk (two of my favourite things to buy from M&S!). Instead the brand gave their new
Best of British collection
a show of its own: and I thought it looked amazing!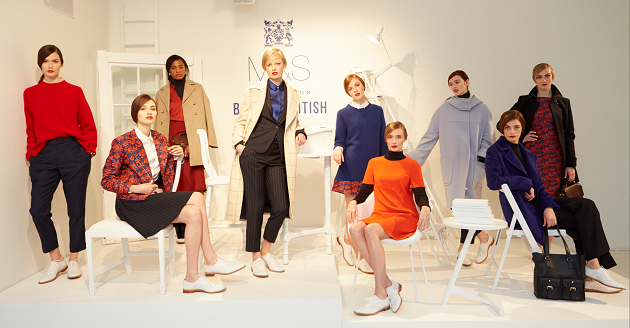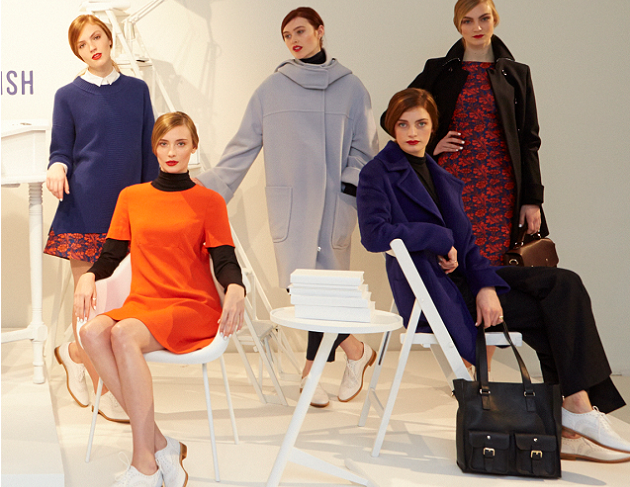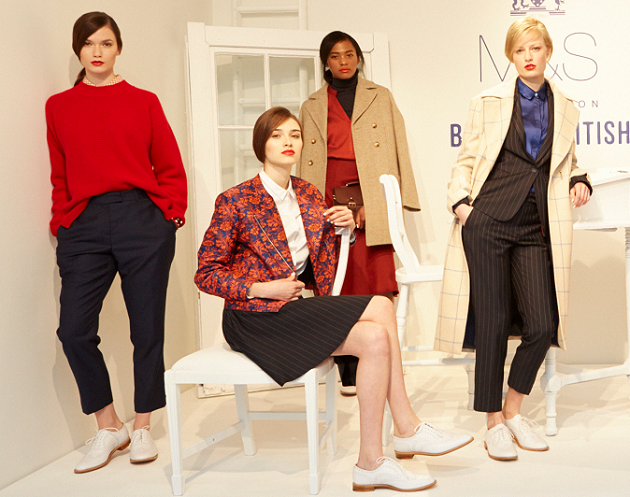 There are plenty of things to love about the Best of British collection but one of the best is its commitment to home grown talent and to the British textile industry. The knitwear for the range comes from Scotland, the outerwear from Manchester and the footwear from Northamptonshire: all areas of traditional industry in these sectors, and areas where the textile trade has traditionally struggled in recent years. I've toured some of the footwear manufacturers of Northamptonshire and know that the loss of industry there hit the workforce (and their families) hard, leading to pockets where whole villages or streets were suffering from unemployment. That a stalwart British brand like Marks and Spencer are doing their bit to bring manufacturing home can only be a good thing!
The next thing to love about the collection are the clothes themselves. I love the retro 1960s feel of the range: one of my favourite eras for style. The maculine tailoring, the bold commitment to colour, the effortless style. I also love the return of the brogue (did it ever really go anywhere) as a sensible and comfortable alternative to the dreaded heel. These white ones have a clinical minimalist feel to them that gels with the collection perfectly. Oh, and that ice blue cocoon-style duffel coat? That is destined to be my winter coat for next year, even if I have to queue outside for hours to get my hands on it!
The Spring/Summer Best of British collection from Marks and Spencer lands instore and online tomorrow (18 February) and you can shop the range here.
Love Tor x
Picture credit: Marks and Spencer