Hi guys,
When it comes to make up, there are two things I wouldn't be without: mascara and red lipstick. I think if you can put a slick of lipstick on you immediately feel better; even if you don't have time to do anything else! The newest red lipstick in my collection is this one: a shade called '
Self Made 2
' by MDMFlow.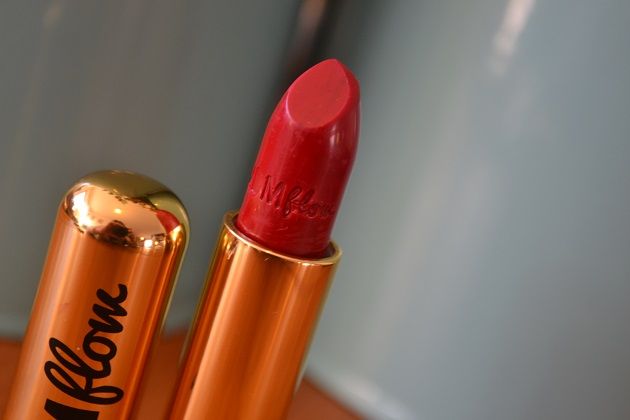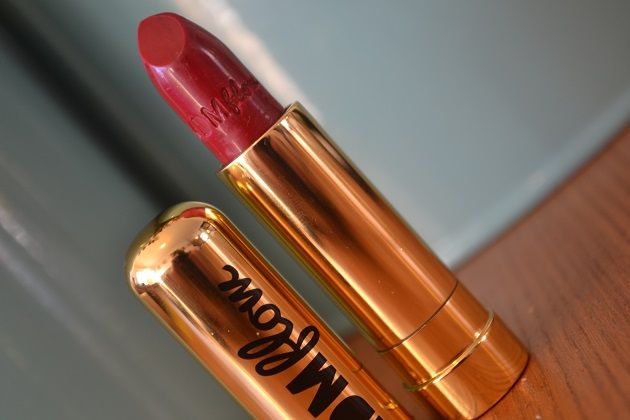 MDMFlow is an emerging British beauty brand founded by London College Of Fashion graduate Florence Adepoju. The packaging is inspired by her love of hip hop and the nineties (hence the gold and black, and the cases that look like bullets).
The lipsticks come in six different shades, ranging from this classic red to vibrant shades of orange and purple. All of the MDMFlow lipsticks are made here in the UK (huge plus points for home grown talent supporting local industry) and they're perfectly easy to apply. Here's how the red version looks when I'm wearing it: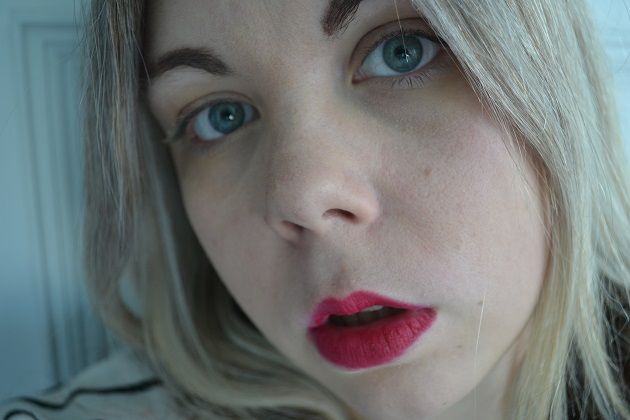 If you ignore my slightly gormless look, I think it looks great. It's blue undertones means the shade really compliments my skintone (I suffer with redness in my cheeks, so I tend to avoid warmer shades). I also love it's velvety matt finish: I prefer matt lipsticks and immediately blot away any shininess anyway. All in all, I think this is a lovely lipstick and definitely one I will be using again and again.
The lipsticks are available from
THEN AND NOW SHOP
for £18 each. Why not buy one for yourself today?
Love Tor x
*I received the lipstick for the purpose of this review