Hi guys,
I've briefly mentioned
Miista shoes
here before, because I own two pairs of them, and they've been featured in an outfit post or two. But now I'm upping the ante and writing about a pair of
pretty pink Miista boots
I just can't stop thinking about.
For someone that used to declare she wasn't a 'pink girly girl' I've been featuring an awful lot of pink here lately, haven't I? I love the geometric floral pattern on the boots, and the clear pink heel is definitely something to get people talking too.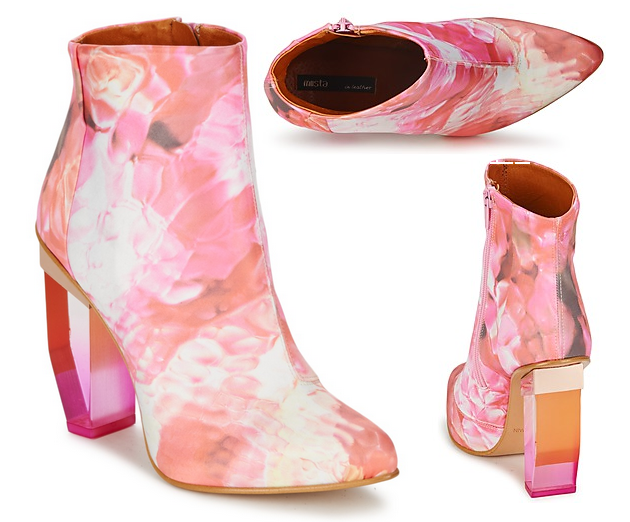 These boots would look great with skinny jeans and pretty blouses or vests in Spring: just add a leather jacket and you're ready to go! My only problem with the boots? Because they're such a statement piece I just couldn't imagine them paired with spring dresses or skirts. Maybe that's just because I'm not very brave! But if you think you could make these work with floaty frocks then prove me wrong: I'd love to see it!
Want to get your hands on these boots for yourself? They're brand new on the site, and you can add them to your own shoe collection for £224.99.
Love Tor x
*Post written as part of a partnership with Spartoo shoes