Hi guys,
Sometimes there's nothing better than not having to think about what you're wearing and just throw on the basics! My plans for today involved cooking a Sunday roast, taking Wilbur for a walk to the park, and heading to a couple of antique/junk shops to do some furniture shopping. The perfect day to break in my new legging jeans and wear something simple then! (Not the perfect day to have a blow dry though: the wind didn't stop throwing my hair around all day!)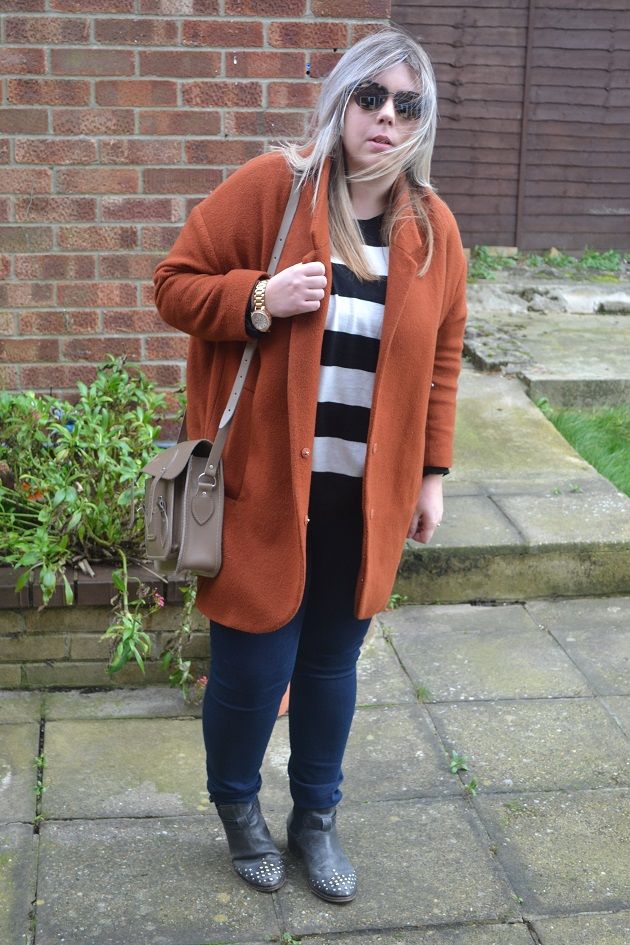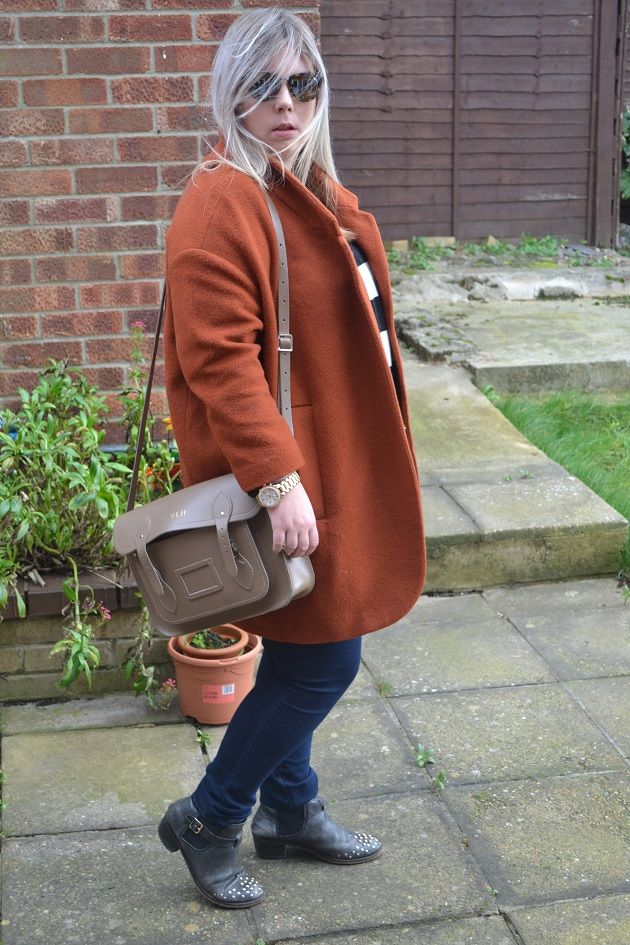 When I read about the
Gap jean leggings
on
Jen's blog
I decided to head out and get myself a pair: and I'm really glad I did! So far they're holding their shape really well, they're flattering and they fit like a dream. I've teamed them with a thin knit striped jumper (whenever Spring approaches I feel the need to introduce stripes to my wardrobe!), my favourite Topshop boots, H&M cocoon coat, and Cambridge Satchel Company satchel.
Everything about this item is a classic/basic: something I go to and wear again and again. There studded Topshop boots are currently fitted with their second set of heels and their third pair of insoles because I wear them so often that I wear them out. And I just love slouchy oversized coats: they may not be the most flattering of coats, but they are so warm and cozy, and you can layer lots of jumpers underneath them if you need to too!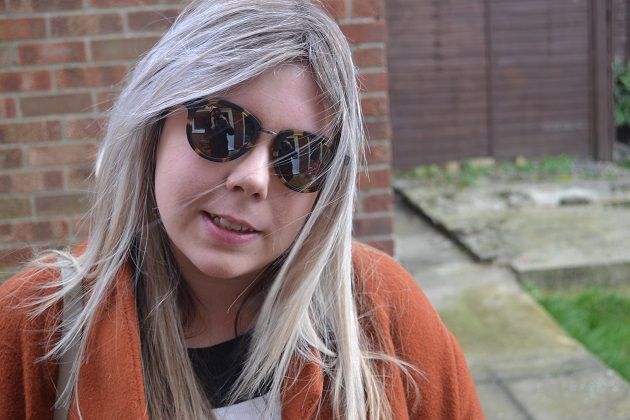 Oh, and I promised you I would show you how those
Maui Jim sunglasses
looked in an outfit post: well here they are! They're much smaller than the oversized shades I usually opt for, but I really do like how they look. They have a great retro feel that really suits my style: roll on the summer so I get to wear them properly!
Love Tor x