Hi guys,
Have you booked your summer holiday yet? Are you going anywhere nice? Well, if you've got plans to spend any time on a beach with sand between your toes this summer then you have got to get down to Primark this week: all of their high summer swimwear and beachwear landed in store on 25th March (yesterday) and there are some pieces that I just can't wait to get my hands on.
I know March seems a bit early to be buying that new bikini (you probably haven't even started your bikini diet yet) but, much like buying the best winter coat, you have to plan early to get a good bikini, before all the best ones are sold out. And some of these bits just aren't worth missing out on: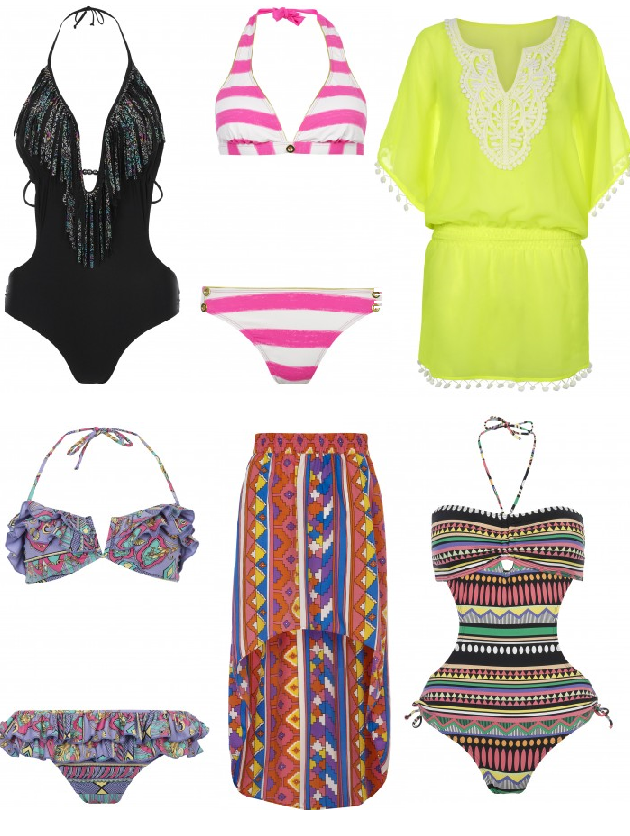 Tassle cut out swimsuit, £13. Pink stripe bikini: top £4, bottom £3. Crochet pompom Kaftan, £8.
Lilac frilly bikini: top £6, bottom, £4.
Block print hi-low swim skirt, £5
.
Aztec cut out swimsuit, £8.
If you're fuller busted like myself, then I wouldn't recommend buying a Primark bikini. Whilst they look amazing on the hanger, they just don't provide adequate support for the bigger busted gal. (I'll be sharing some of my favourite proper cupped bikinis next week!) For everyone else though, I really like Primark's swimwear; it's well cut and the designs are very fashion-forward. I will be shopping at Primark for my beach cover ups though: and that pompom detail Kaftan is at the very top of the list!
Have you tried swimwear from Primark, and what did you think? If you don't wear Primark swimwear, where do you get your bikinis from? Do you have any recommendations to share?
Love Tor x