Hi guys,
I am having something of a boho moment for this Spring/Summer. My last three purchases have been lace embellished florally embroidered cream chiffon blouses - one from River Island, one from Zara, and one from George at Asda.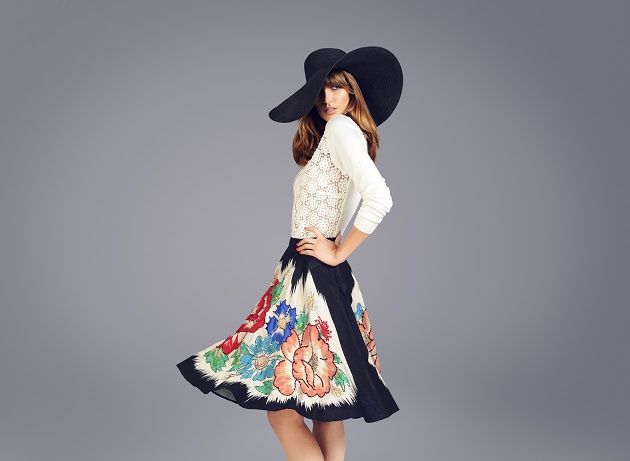 So when I saw this model shot from
Phase Eight's Spring/Summer campaign
, I fell in love. And I just knew
I would have to find that skirt and make it mine! I love the bold floral print, and the way it juxtaposes with the layers of light chiffon fabric.
Phase Eight Milly lace embellished cardigan, £75
Phase Eight Frida skirt, £75
Luckily for me (and for my guilty pleasure Rachel Zoe, who championed it the first time round. And her most famous prodigy Nicole Richie too, come to mention it) the boho look is back this Spring Summer. Light coloured floaty chiffon blouses and dresses, oversized sunglasses and bags and vintage influences are all Red Hot. So this skirt really would be a great investment: and is a perfect object of lust!
Have you seen anything this week that you know you just have to have? Any immediately lust-worthy purchases? I'd love to hear all about them!
Love Tor xx