Hi guys,
The title says it all really: the
River Island
sale starts today! I love River Island, so I'm always very excited on the day the sale starts. I cleared my schedule this morning and made a beeline for my local store where I picked up a gorgeous Chelsea Girl leopard print dress, peach sequinned jumper, and irresistible but thoroughly impractical silver blazer!
Possibly because my local store (Norwich) isn't very large, there is considerably more available on the website than I found instore. I'm sure this is a completely different story in the larger London stores though: thank God I'm heading into town on Saturday! But luckily I'm not adverse to online shopping. If you're not either then you're in for a treat! Here are my picks: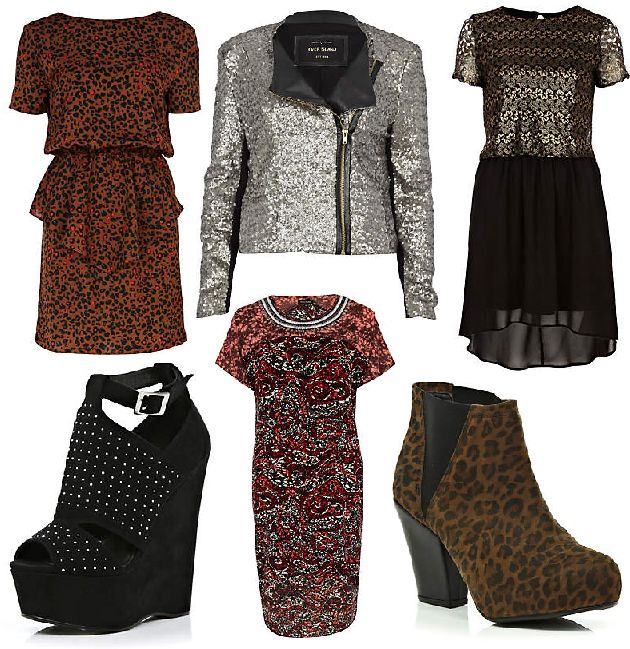 Brown leopard print peplum dress, £10
Grey sequinned biker jacket, £35
Brown and gold lace dip hem dress, £15
Red embellished t shirt dress, £15
Black peep toe stud wedges, £30
Leopard print block heel boots, £35
I'm always dubious about mid-season sales, and half expected to see a pile of left over summer season stock. But actually there was plenty on offer from the new autumn/winter collections, and even some glitzy dresses and tops that would be perfect for saving for Christmas, if you like to plan ahead. Everything I saw was at least 50% off: some things were considerably more.
Have you checked out the River Island sale? Have you picked up any bargains in your local store? I'd love to hear all about it, especially which stores the shopping is good in!
Love Tor xx