Hi guys,
I had to pop into town to pick up some antibiotics yesterday afternoon (I have a sinus infection: yuck!) And whilst I was there I just couldn't resist a little peak in Primark. I'm glad I did, because I left feeling inspired: there is just so much to like in store right now!
I seem to have done a complete 360 on fast fashion recently. I'm still buying considerably less of it, and focusing on building up a wardrobe based on quality long lasting pieces, but I've come to realise that fast cheap trend-led pieces will always have a place in my wardrobe: it's the only way to inject some of the newer/more unusual trends into your look without winning the lottery!
Note that everything I've picked out below is available in my local store right now, so if you want anything you'd better be quick! (The perfect excuse to hit the shops this weekend, perhaps?!)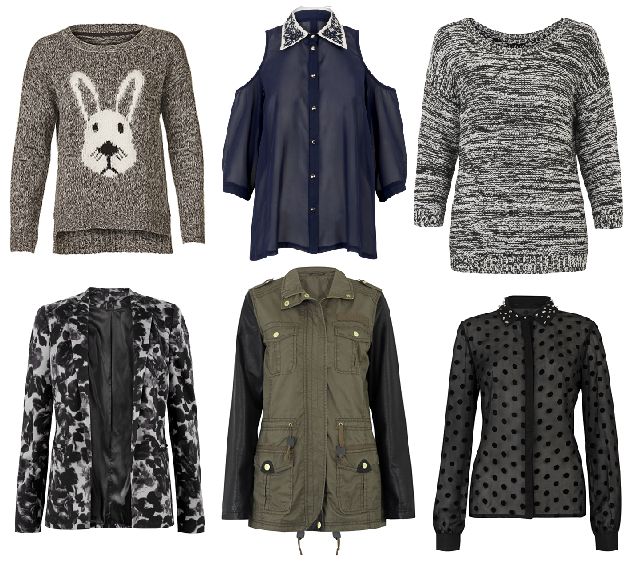 Rabbit print jumper, £14
Embroidered shoulder cut out blouse, £12
Chunky metallic crew jumper, £12
Watercolour mono blazer, £19
Studded collar shirt, £12
PU sleeve military jacket, £25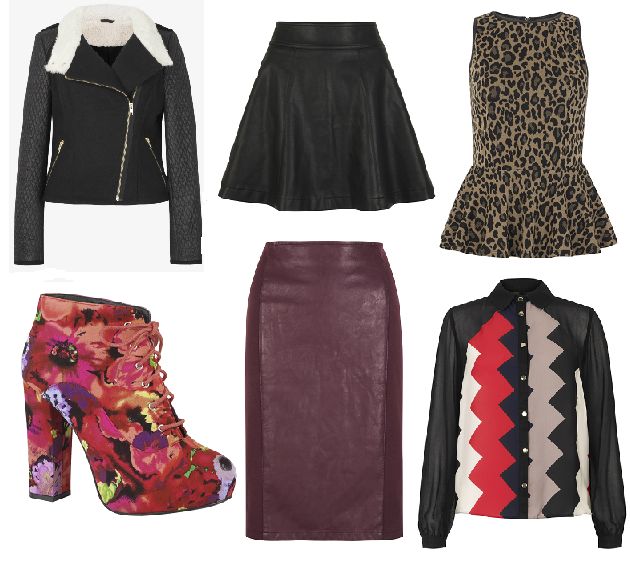 Quilted biker jacket, £25
Leather skater skirt, £12
Animal peplum top, £8
Floral block heel ankle boots, £20
Leather panel pencil skirt, £12
Graphic zigzag blouse, £12
I actually picked up the rabbit jumper yesterday: I can't wait to wear it! I also already have the chunky knit with the metallic flecks. It looks great, and is indicative of the gorgeous knitwear currently instore: I was impressed! I also picked up 2 pairs of super-thick 150 denier tights: the quality feels better than ever before: certainly worth the minor price increase to £3 per pair. And if you're a plan-aheader, Primark have all their Christmas supplies in store too; wrapping paper, stocking fillers, and even Christmas tree decorations. What don't they have? Well I haven't been impressed with any of their coat selections so far: let's hope they're coming soon!
Have you been into Primark recently? Were you impressed by the stock in your local store, and have you bagged any bargains?
Love Tor xx