Hi guys,
This season the main boot trends are chelsea boots, studded rock chick leather, sleek wedges, metallic banana heels...the list goes on. All great trends I can get behind, and all lovely boots I poured over on the
Sarenza
website. The trend most definitely is not for moccasin boots.
Which is why it seems illogical that the latest boots I've fallen in love with are exactly that. Not on trend at all: in fact, they remind me of Sienna Miller/Kate Moss in the height of the boho trend, circa 10 years ago! But I just can't get enough of them. And I think they look great!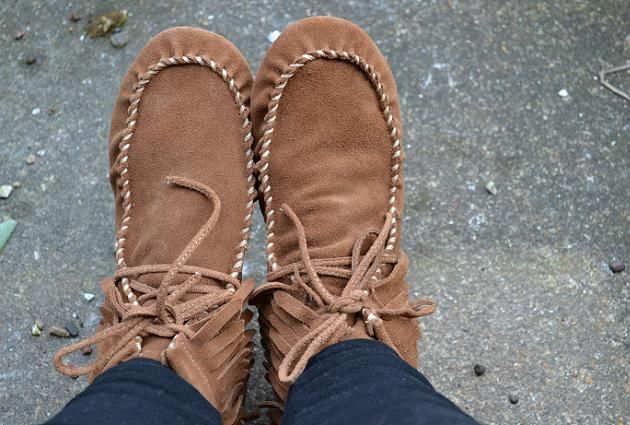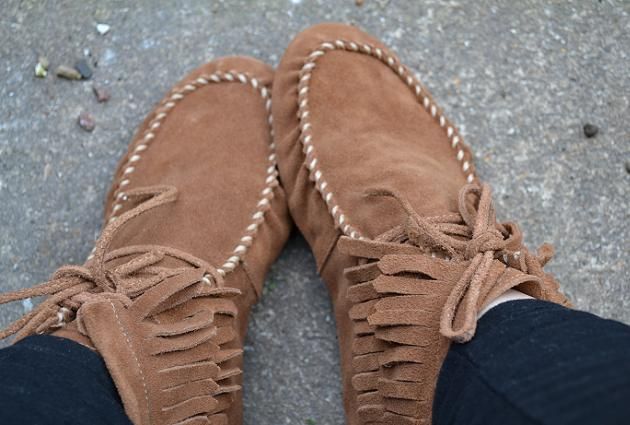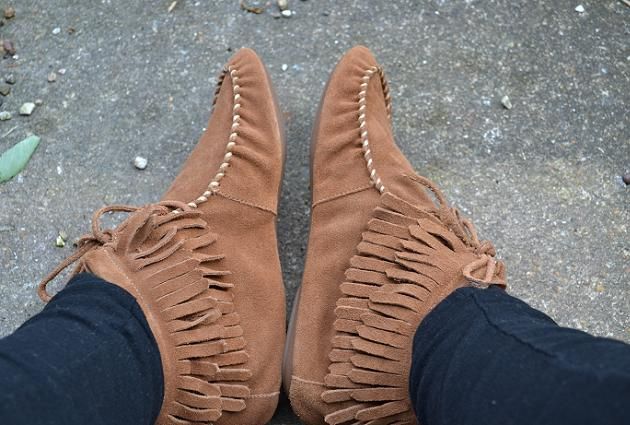 These moccasin boots from
Chocolate Schubar at Sarenza
are as gorgeous in the flesh as they looked in the photos. I love the way the top pulls together in a draw string style, and the lace is made of the same suede as the boot itself: a really nice touch! They'll be perfect teamed with skinny jeans and chunky knit jumpers and cardigans for those casual days that seem to happen much more often in winter than in summer.
They look great paired with my favourite tan Pucci bag, and they're so soft that they literally mold themselves around my feet. Maybe they'll even challenge my beloved H by Hudson boots to be my new favourites! It just goes to show that sometimes following 'the trends' can be overrated, and it's much better to just buy what you like!
Now I want your confessions! Do you have any not-quite-on-trend items in your wardrobe that you just can't live without? Any pieces you just can't bear to part with? Go on, you can tell me....
Love Tor xx