Do you ever wish you had an unusual talent? I always feel a small pang of jealousy whenever I see someone who has an obvious talent for something cool: styling, performance art, even really being able to sing. I don't have any cool hidden talents. I'm not sure that the ability to write whilst wearing pajamas counts as a secret talent really: and it's certainly not a very cool one!
Lacoste
however have announced the latest talented peeps in their
Unconventional Talents
series: and this time it's coming to us from Montreal. The contenders are multidisciplinary creative artist Julien Vallée and the band Cosmetics. Julien Vallée hijacks objects and materials to give them different meanings and tell new stories and the music created by Nic and Aja from Cosmetics reflects what Montreal is like in the middle of winter: a frozen electro sound. And here you can see them in action:
Didn't watching that video from
Lacoste L!ve
make you wish, even just a little, that you could visit Montreal?! They have made it look very very cool. I love taking winter holidays (weirdly, a little more than I like taking summer ones!) and it would be the perfect city to wrap up warm in and take a walk where you could see your breath in front of you with every step: heaven!
I don't really think of Lacoste as a heritage brand, but technically they are. Although they are a brand built on sporting heritage, they were founded way back in 1933. The Lacoste L!ve collection that they've put together to go with the campaign really plays up to that vintage, heritage feel: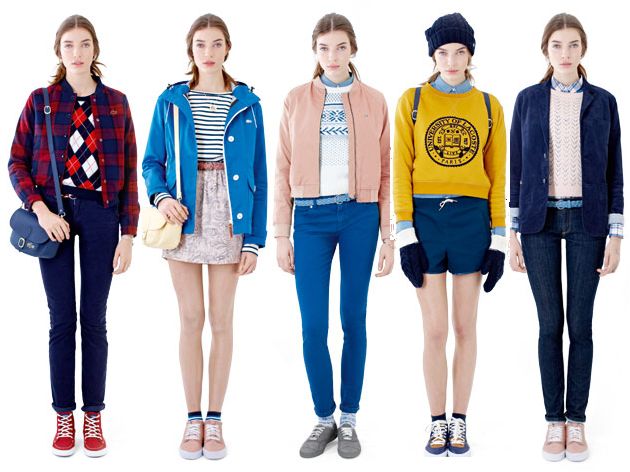 What do you think of Lacoste, and the new Lacoste L!ve video? And do you have any unusual talents that you've been hiding away? I'd love to hear all about them!

Love Tor

*This is a sponsored post

Hi guys,