Hi guys,
Another day, another series of images to lust after in Primark! This latest set is from their Limited Edition collection, which is already in store (I saw some of the pieces in the new Oxford Street store window the week before last) and will be just perfect for the party season.
The Limited Edition collection fuses digital print, sequins and studs (so all of the trends) and prices start from £8. Here are some of those all important shots: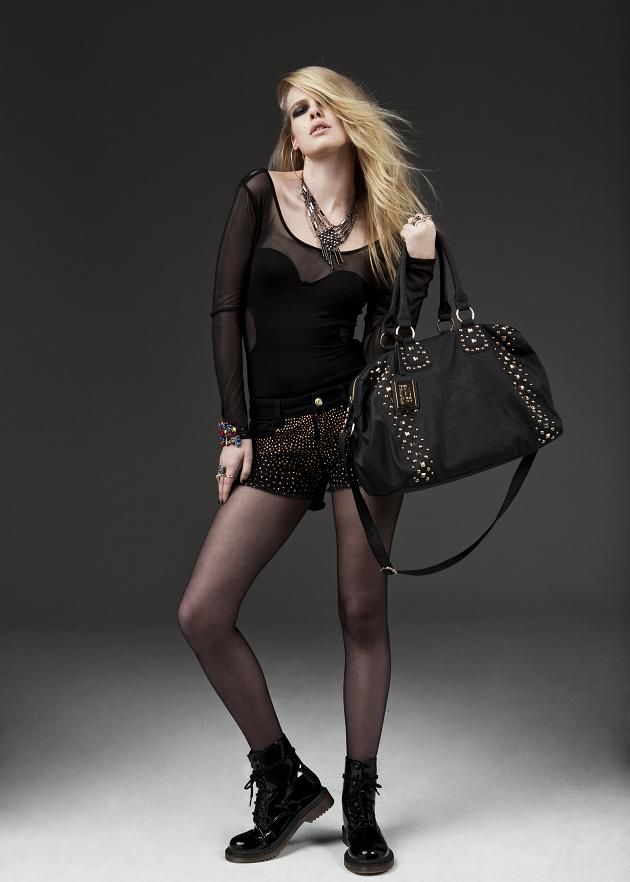 Image 1:
Mullet hem dress, £25. Leggings, £17.
Image 2:
Studded shorts, £14.
Image 3:
Print blazer, £25.
Image 4:
Quilted jacket with faux fur trim, £26. Futuristic print leggings, £10
This is a really young, bodycon, on-trend collection. And I can see it being really popular. The pieces I've got my eyes on are the patterned blazer (I know that comes as no surprise!), the oversized black studded bag, and the snakeskin leggings.
What do you think of the new Primark Limited Edition collection? Would you pay a couple of pounds more for limited edition pieces from Primark? Or do you prefer Primark as a budget store where you can pick up pieces for as cheaply as possible?
Love Tor xx