Hi guys,
Usually by now all of the sales are just about done and dusted. But this year, maybe because of the warmer than average weather and maybe because half of the country is flat broke, there are still a ton of bargains to be had. Some stores are advertising up to 70% off, and almost every high street store is offering further reductions. If you aren't in the flat broke half of the nation then hit the shops, because you're in for a treat! Here are my picks: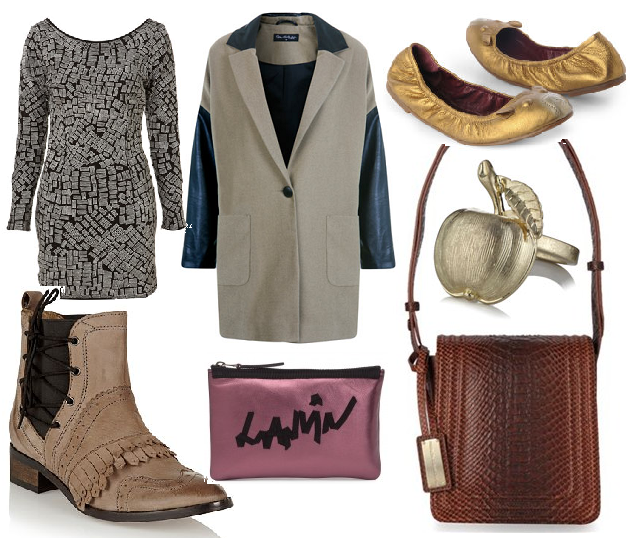 Metallic detail dress, Topshop, £40 (was £150)Beige coat, Miss Selfridges, £30 (was £69)Brogue ankle boots, Feaith @ Debenhams, £32.50 (was £65)
French connection bag, £64 (was £160)
Vintage apple ring, Accessorize, £1.80 (was £6)
Lanvin purse @ Harvey Nichols, £68 (was £170)
Marc by Marc mouse pumps @ Selfridges £149 (was £215)

Miss Selfridges
has an amazing sale. I picked up this gorgeous leather (actually pleather) sleeved coat for just £30, and it's still available on their website. It looks so much better on than it does off - in a soft lightweight fabric and an amazing fit. I'll be showing it off soon!
As well as having up to 75% off all of their sale, all of
French Connection's
sale coats are now £89 or less. My tip would be to look for a classic style in a colour you love, so that you can buy and wear it now, but still wear and love it again next winter too: that way, you're actually saving money!
Have you had any amazing bargains from the January sales? Are their any other shops you'd recommend I check out?
Love Tor xxx