Hi guys,
It's cold. In fact, it's colder than cold. The sudden drop in temperature means that not only am I wearing a hat, scarf, and gloves, I'm also wearing a coatigan under my coat and tights under my leggings! But that doesn't mean I don't want to indulge in a little 'when it's warmer' fantasy, and look at some gorgeous S/S collections....
Whatever your stance on Primark, they always make their look books look amazing. The clothes are always bang on trend, massively wearable, and affordable too. Although I have noticed an increase in prices throughout the store: dresses that would have been £10-12 are now £17. It's still not a massive amount of money for a new dress, but I do hope as prices increase the quality continues to as well.
Here are some of my favourite pieces from their S/S collection, all of which will be landing in a store near you very soon: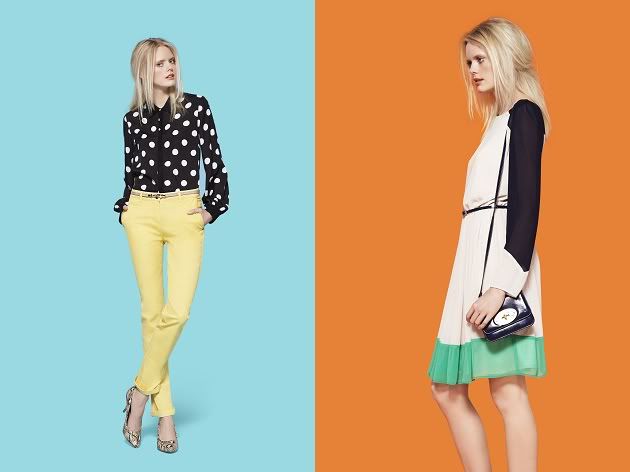 Spotted blouse, £10, Yellow chinos, £11, Skinny belt, £2. Court shoes, £10.
Colour block shift dress, £17.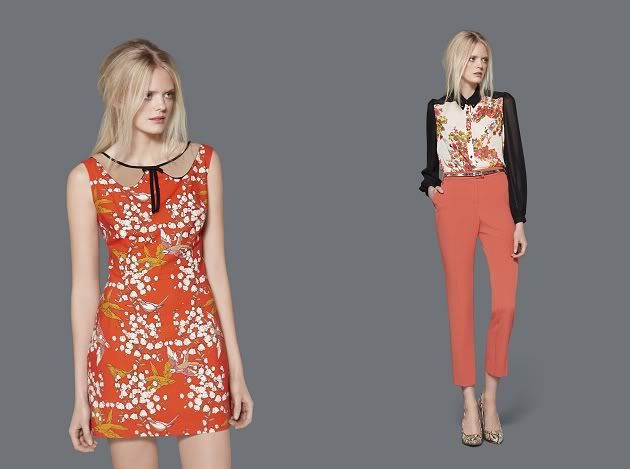 Bird print shift dress, £13
Contrast sleeve floral blouse, £12. Coral trousers, £12. Court shoes, £10.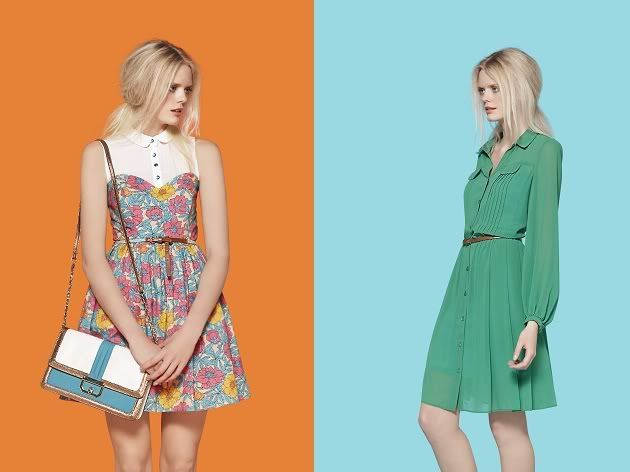 Floral dress, £17. Rope belt, £2. Bag, £8.
Green shirt dress, £17.
I have been very good at sticking to my resolution not to buy faddy trends or make impulse buys of things I don't need. And I know I can resist the plethora of pretty dresses, as my wardrobe is already full of them. Nonetheless, I know that spotty blouse will be mine.....
As well as having an amazing selection of women's wear (who can argue after seeing the pictures above) they also stock gorgeous menswear, homewares, and kids' clothes too. I'm slightly obsessed with buying clothes for my niece at the moment, and often pop to Primark. I also love Emma Bunton's new kidswear range for Argos - particularly her
girls clothing
- and H&M have a too-cool-for-school selection too.
Have you had any great Primark purchases lately? And what are your thoughts on the upwardly shifting price tags?
Love Tor xxx