Hi guys,
Another weekend has flown by and it's goodbye pajamas and comfy hooded tops, hello work clothes, once again! I know it's not a very fashionable thing to admit, but comfort is always my main priority when choosing what to wear: once I'm dressed I don't like to think about my clothes or feel restricted by them.
Today I've managed to combine an outfit that feels loose and comfortable and looks great at the same time: a double win!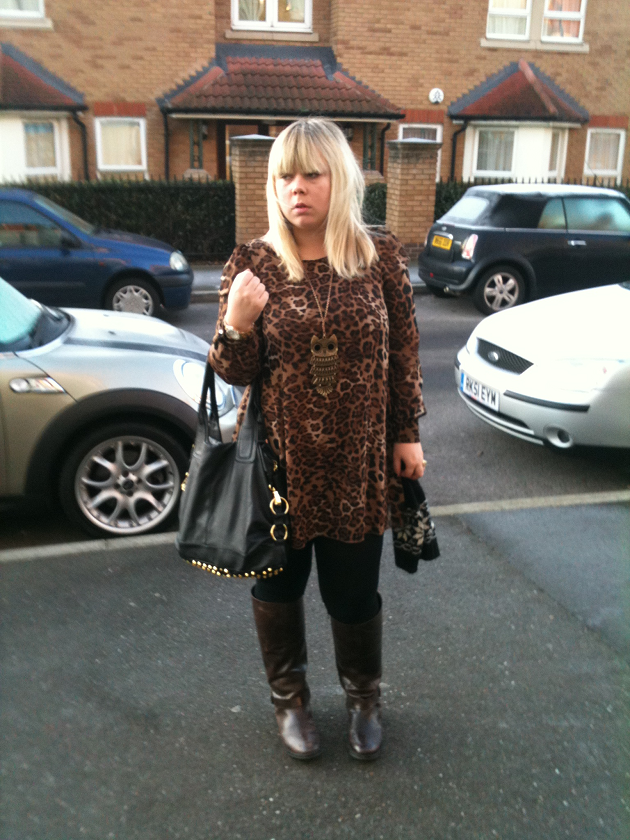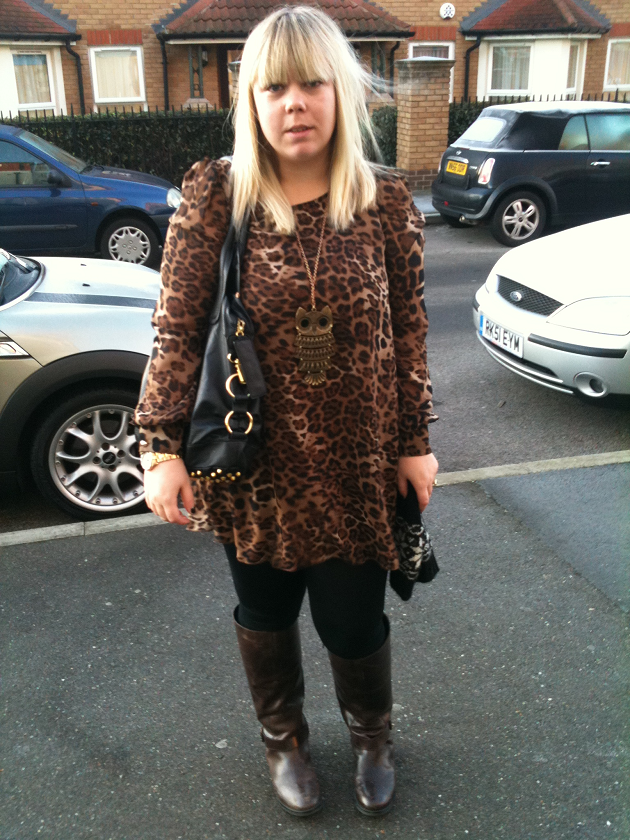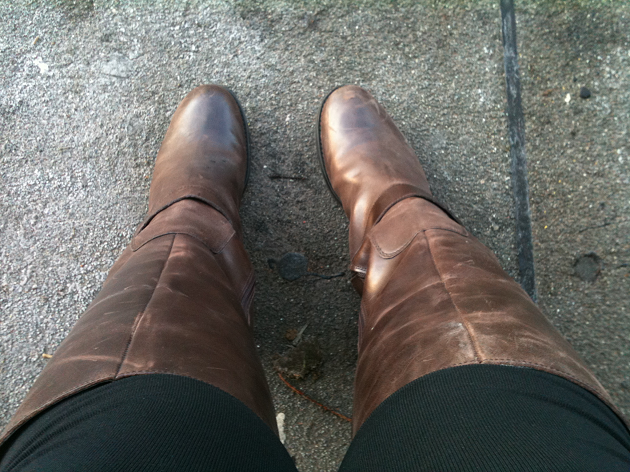 I'm slightly in love with this
Jarlo dress
: it's double layered chiffon (making it seriously flattering) and it flares in a gorgeous Sixties style. Admittedly, it's very very short, but with leggings that really doesn't matter. The best thing is how versatile it is: with my boots it looks amazing during the day, but it would look just as fabulous for the evening teamed with heels and lipstick. It's from our newest Fabfrocks sponsor, a lovely brand called
FashionPony
, and it's been reduced in the sale to £48.
I've teamed it with my Primarni Owl necklace, Friis & Co bag, and knee high riding boots from Next. Actually I got these from the Next outlet store (called Choice) where they were reduced to £24.75. I never normally wear tall boots, but I think these ones look fab!
Love Tor xxx