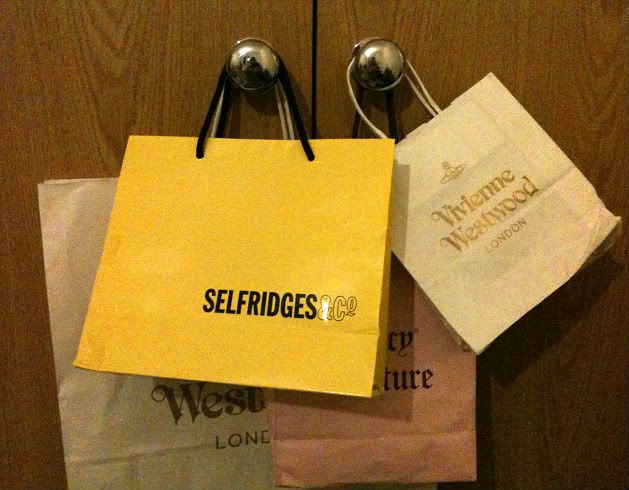 Hi guys,
Ahhh, it's that time of the year again! Not content with our Christmas consumerism, it's time to buy everything we didn't buy at Christmas, but at huge discounts. And use those
Buy.com promotional codes
before they expire! And who am I to argue with that?
In line with my money saving drive, I'm not hitting the sales in the mad way I usually do: instead I'm just looking for the perfect leather jacket at a huge discount (fingers crossed!!) But if you are looking to hit the sales with gusto, here are my top tips:
1. Make a wish list. Going into the sales without any idea of what you really want to buy means that you'll end up buying everything pretty thing you see, but probably don't need (and if you're anything like me then instantly regret it). Instead make a list of things you want and need. Make sure these are things you would buy at full price anyway, and fit in with your existing wardrobe. Remember that 50% off something you don't need it actually a waste of money!
2. Set a budget. And then stick to it! I know it's easier said than done, but when you hit the sales it's easy to forget how much you're spending, and spend much more than you wanted to. When I'm going sales shopping I take out the amount I'm prepared to spend in cash before I hit the shops: that way, I know exactly what I'm spending as I go (it's so easy to lose track with cards) and when it's gone, it's gone!
3. Don't forget to look online, but don't expect it to be simple. Sure, you don't have to queue to try things on, or wait for the shops to open in the rain, but you still have to be fast and organised. Once you've found something you want to buy, if you don't get to the online checkout fast enough, several stores will remove the item from your basket if another customer wants to buy it (I'm thinking of you
River Island
!) So being speedy and methodical are key: having accounts set up with the companies you want to shop with will make the process even faster.
4. Finally, don't give up! If you've got your heart set on something but it's sold out don't give up: just think outside the box. If you really wanted French Connection shoes but can't get them from French Connection, for example, try
Sarenza
or Zalando or any other website that sells big brand names. And for high street clothes,
ASOS
is a veritable gold mine of sale items that have sold out elsewhere: it's where I got that River Island dress I wanted last January that was sold out on their website!
And that's it! Happy shopping!
Have you been sales shopping yet? And did you get any amazing bargains, or have any more sales shopping tips to share?
Love Tor xx