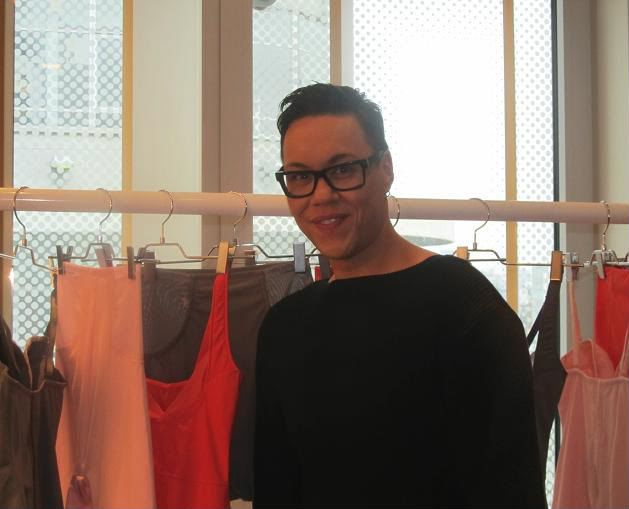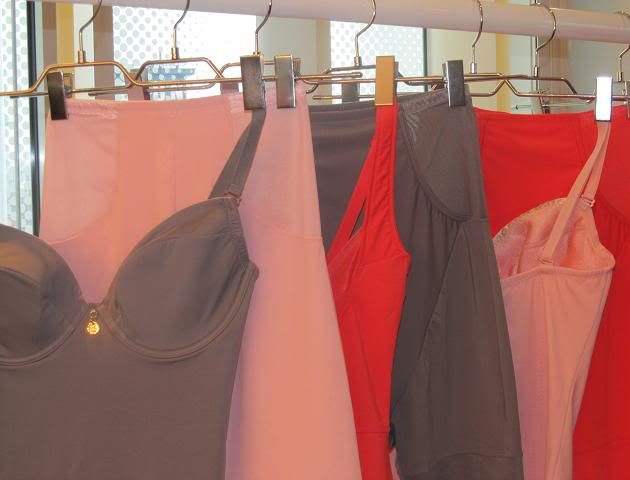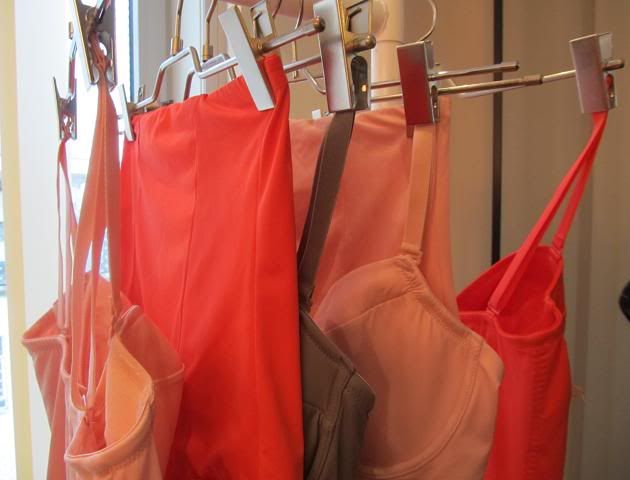 Hi guys,
I've been singing the praises of Gok Wan's shapewear for years (
I first reviewed it back in 2009
). So I was delighted when I was invited to check out Gok's latest shapewear collection, and him in person.
This is Gok's 8th collection for
Simply Yours
, which consists of six pieces: the multi-way Banger Booster bra, the Pull Me in Pants, the Curve Controller body, the Slicker Knicker, the Sassy Slip and the Divine Outline multi-way slip. All six styles are available in 3 gorgeous colours: Crush, Sweet Slate and Blush.
I asked the man himself what his inspiration for the collection was. Gok said he'd gone back to basics with this range (which definitely oozed old-school Hollywood glamour). He also said he'd tailored it to real women's needs: and with the seamless panels, boning, and amazing structure that was easy to see.
When asked why he decided to design his shape wear collection, Gok said: "I just think it's really important that every woman deserves to look and feel truly fabulous, regardless of her budget, size and shape."
I think Gok probably has the best job in the world, so curiosity led me to ask him what he loved most about it. He said:"It probably sounds a bit cheesy but it's about helping others and inspiring them. I think the main obvious point is making women feel wonderful and fabulous about themselves. Seeing them transform from a very shy, insecure person to being vibrant, and confident and happy just because they have a brand new look! "
And for all you mummies out there (inspired by my sisters, who are both new mums) I also asked Gok for his thoughts on shapewear for mums. He said: "Over the last nine months your body has changed, because you've made a beautiful baby. You need to embrace your new body because there's a reason why it has changed. But if you want to create a silhouette that you are used to then maybe try shape wear instead of beating yourself up about your changed body and the way you look." Frankly that's not just advice for mums, that's advice for everyone!
I really loved the collection. And I think now is the perfect time to launch it: spring/summer is fast approaching, and if you're going to reveal a hint of bra under a strapping summer dress, you want it to be as pretty as these! Why should shape wear just come in black, white, or that horrible flesh colour anyway?
Just 10 minutes with Gok left me smitten. I can't decide what I love more: Gok or his shapewear. But he can rifle through my knicker drawer anytime!
Love Tor xx