Hi guys,
The Tahir Sultan show was hands down my personal favourite show that I saw on Saturday. By that I mean that of everything I saw it was the show that most appealed to my own sense of style: I could imagine wearing every single piece. Think stud embellishment, feathers, sharp shoulders and relaxed tailoring: it was like looking inside my dream wardrobe.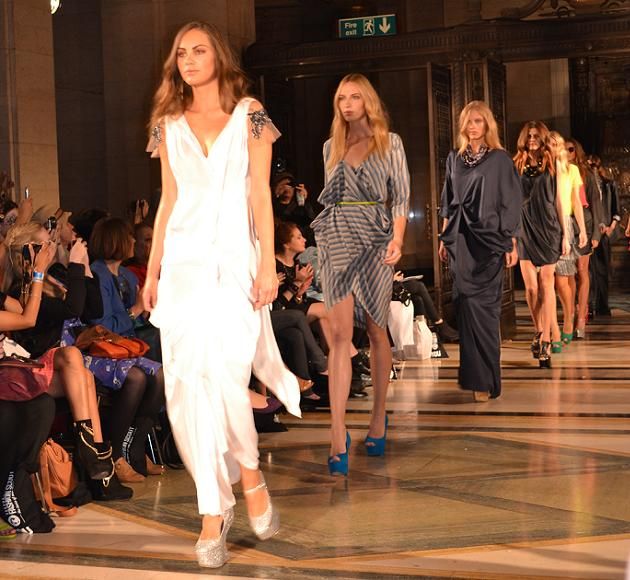 I'd never heard of Tahir Sultan until I was invited to his show: that's one of the best things about fashion week though, isn't it? Discovering and then falling in love with new talent! Tahir is a Kuwait based designer who described his collection as being "dedicated to the secret few who know that there is nothing more fashionable than just being yourself". A philosophy I'd like to thing this whole blog is all about!
Here are some of those all-important details: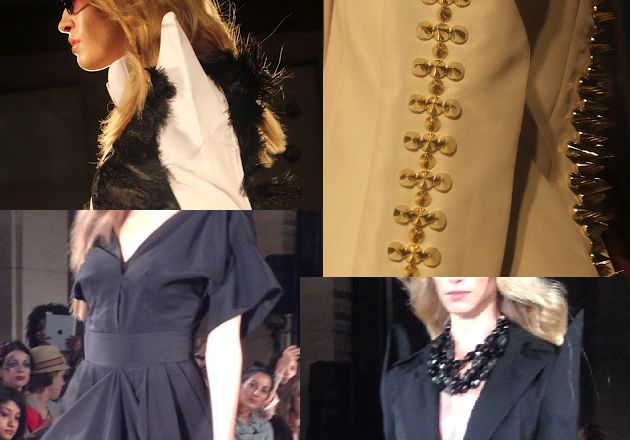 The collection was very feminine and wearable, and it felt really modern. I loved the dramatic tailored jackets that drew attention to, and emphasised, tiny waists, and the grecian inspired evening dresses with their perfect draping would be my first port-of-call for all of those imaginary red carpet events I go to! The key colours from the collection were greys, black and white whilst hints of fluro pink and orange lifted everything and gave a more summery, sun-shiney feel.
What do you think of the Tahir Sultan collection? And have any other new or upcoming designers caught your eye during London Fashion Week this season?
Love Tor xx