Hi guys,
The Spijkers en Spijkers collection this season was very 1920s inspired, with a mix of simple geometric prints and intricate screen printing. But what really caught my attention was the hair.
Most of the models had natural-looking blonde hair which had been simply styled in twisted plaits. The hair was then lifted at the crown to give a half chignon feel, and then a strand of soft gold string was tied around the forehead to give a relaxed, hippie, bohemian feel. It caught my attention because of its undone look, and the fact that it would be so easy and effective to replicate at home. I know these are the Spring/Summer collections, but wouldn't this be perfect Christmas party hair?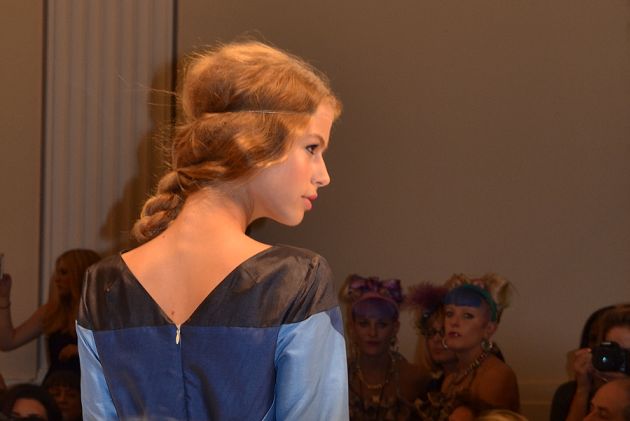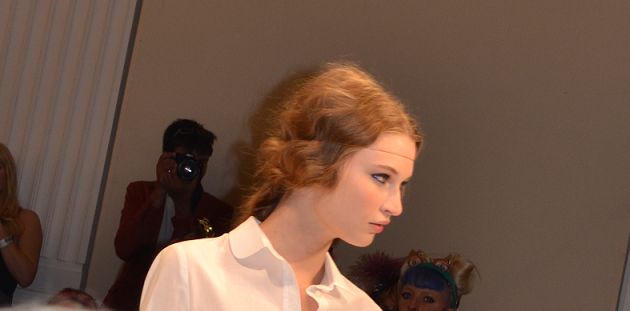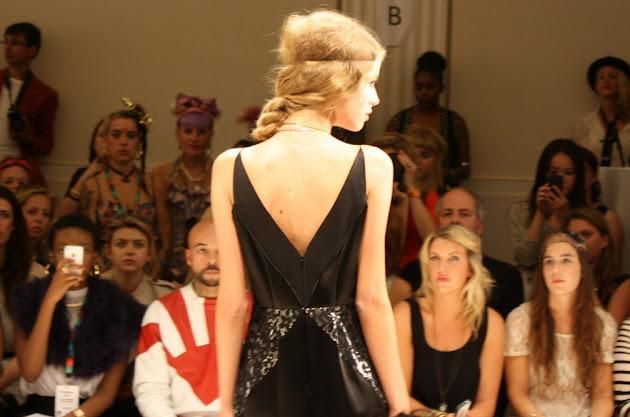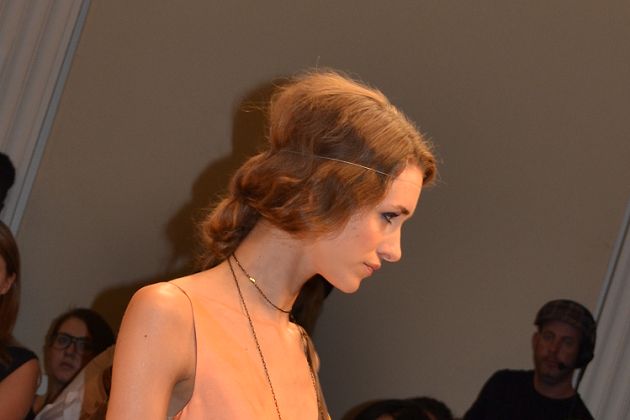 The make-up was also understatedly lovely: Think healthy-looking dewy skin and pink tinged lips. The only really 'done' part of the look, designed to compliment the 1920s feel of the collection, were the heavily black kohled eyes.
The Body Shop
were the official make-up sponsor of Vauxhall Fashion Scout this season, so it's nice to know that you can get everything you need to replicate this look at affordable prices from the high street too.
What do you think of the undone hair at Spijkers en Spijkers? And have you got any new hair or make-up inspiration from the London Fashion Week shows you've seen so far?
Love Tor x