For the past 6 months, my life has been largely a heels-free zone. Heels and pregnancy aren't exactly best buds: I've been wearing pumps, slipper shoes and my glitziest flipflops instead! And all the winter boots I've been busy stocking up on are flat as pancakes. When it comes to giving my feet the comfort they crave, flats are always my very first option. But then these gorgeous boots from
ECCO
arrived, and they are so so damn comfortable, that for the first time in months, I left the house wearing heels!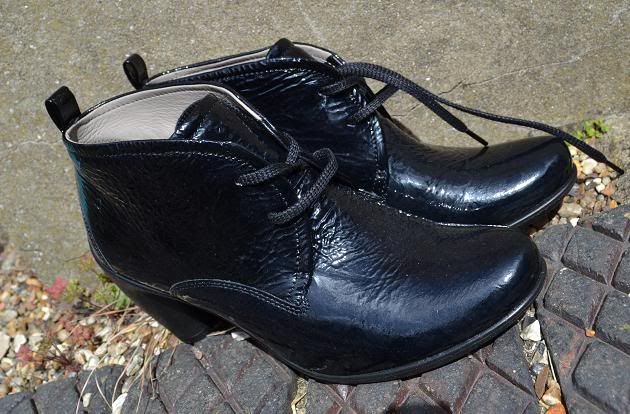 My new boot is a revelation. It's called the
Sculptured 65
from ECCO, and it is the perfect mix of sexy shoe (with its 6.5cm heel) and I-can-wear-this-all-day comfort, thanks to its inbuilt comfort technology: Each boot comes with a textile lining, a leather inlay sole covered with the ECCO Comfort FibreSystem, and a moisture-absorbent circulation system. Which is a fancy way of saying they're really padded inside, meaning it feels like you're walking on a cushion! I'm not sure how even the biggest heel hater could fail to feel comfortable in these!
I've worn these beauties three times since they arrived last week, and they're so versatile they go with almost everything!
So how did I style my new boots?
Well up until now I've teamed them with a slinky black dress for a dinner date with my husband, and leggings and an oversized paisley shirt for a trip to the shops. And today, I'm wearing them with a simple blouse and rolled up jeans: my favourite look so far!! The patent finish of the shoes immediately makes my favourite jeans look and feel so much smarter! Because I love matching, all I need now is a black patent leather bag and I'll be able to wear these boots everywhere!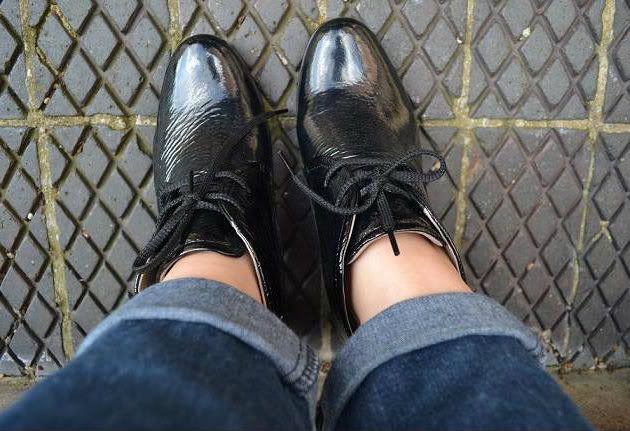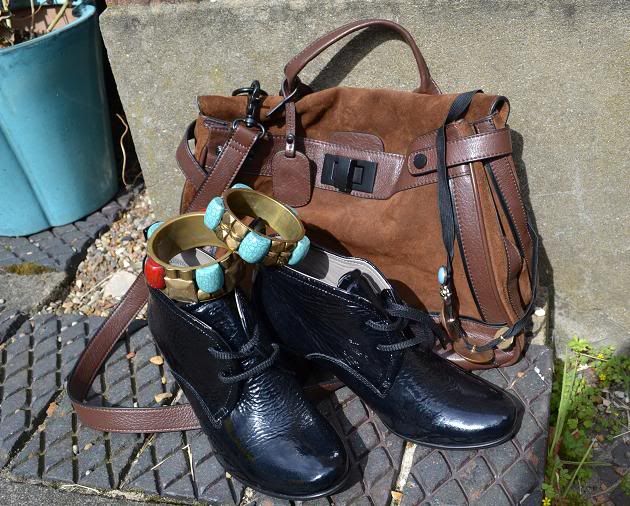 What do you think of the ECCO

shoe

? There's loads more in the range (different styles, same level of comfort) that I heartily recommend checking out on the website? Do you look for comfort when you're shopping for heels? And how would you have styled my new boots? As always, I'd love to hear your thoughts!

Love Tor xxx

Sponsored Post

Hi guys,