Hi guys,
Well I'm sure you don't need me to tell you that London Fashion Week is finally here! I started my week by attending the
Fearne Cotton for Very.co.uk show
on Thursday, followed by the always awesome
TKMaxx
bloggers dinner. I wasn't planning on covering Fashion Week this year - I didn't think I would be up to it, to be honest. But then the excitement started building, the tickets started arriving, and frankly I just couldn't resist! So I am going to fashion week, but for fewer days and fewer shows than I normally would.
Choosing what to wear was difficult. If I was going to spend 5 hours on trains (and rail replacement buses - thank you Saturday trains!) then on my feet queuing for shows, comfort had to be key. But I wanted to look as stylish as I could muster as well! Here's what I came up with: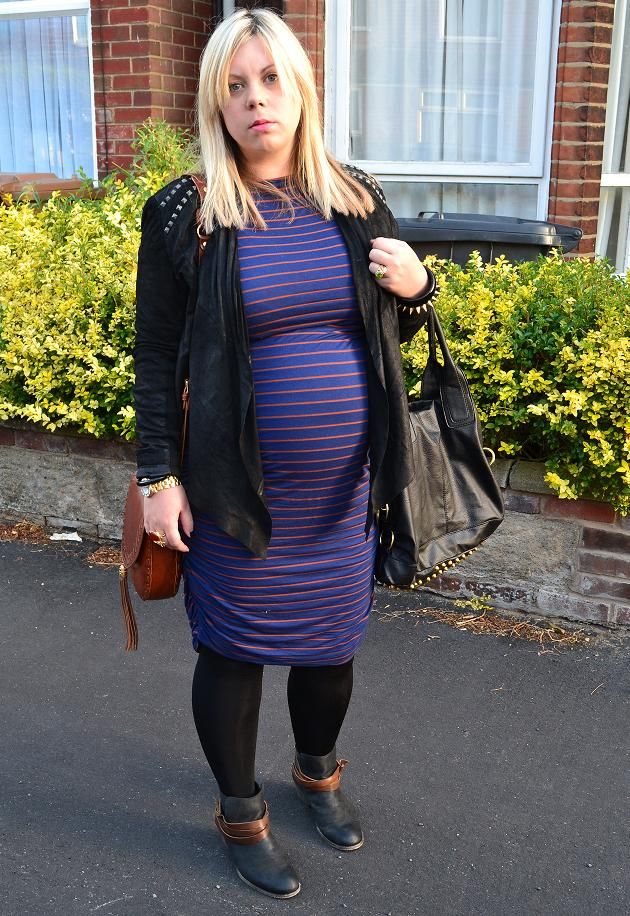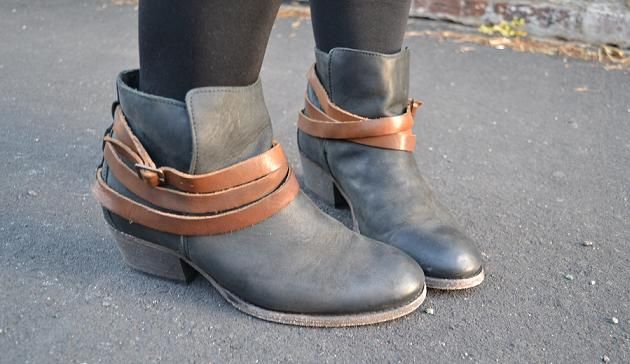 Dress - Mothercare, Leather jacket - River Island, Tan bag - Pucci c/o TKMaxx, Black studded bag (for carrying magazines, tickets, and my camera) - Friis & Co, Boots - H by Hudson c/o Sarenza.
I love this leather jacket - I got it in the River Island January sale last year and have worn it so much that the cost-per-wear on it has to be less than 10p per wear by now! I flung it over one of my bump-hugging maternity dresses from Mothercare in the hope it would lend a slight rock chick edge! I then added practical bags and as many chunky bangles as I could fit on my wrists - done!
Also a quick note on my boots. They are H by Hudson Horrigan boots, c/o Sarenza. I
wrote about them last month
, but I really can't sing their praises highly enough. I've been on my feet all day, and they don't feel sore at all: they are the most comfortable boots I've ever owned! At £170 I admit that they aren't cheap, but they really are worth every penny. And because of their black/brown combo they're versatile too: they'll go with pretty much everything! Yup. I'm officially in love with a pair of boots.
Proper coverage of today's shows will follow tomorrow - but for now, I need to put my feet up and the TV on, and have a cup of tea!
Love Tor xx