Hi guys,
Let the write-ups from my first day at London Fashion Week begin! My first show of the day was the Vauxhall Fashion Scout Ones to Watch. I always enjoy this show and the chance to check out the new and upcoming talent. This year the Ones to Watch were: Helen Van Rees, Hana Cha, Charlotte Simpson, and Ming Pin Tien.
My two favourites were Helen Van Rees and Ming Pin Tien: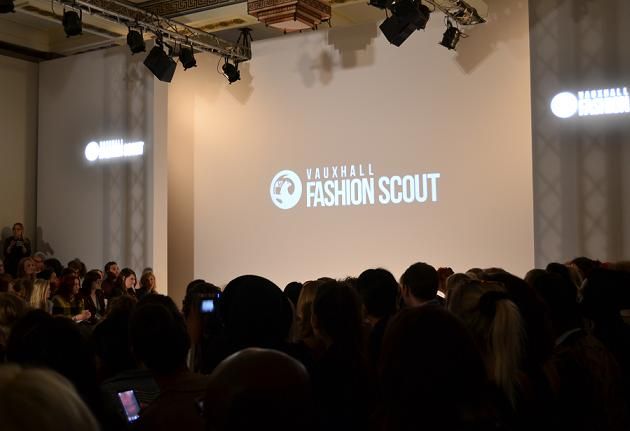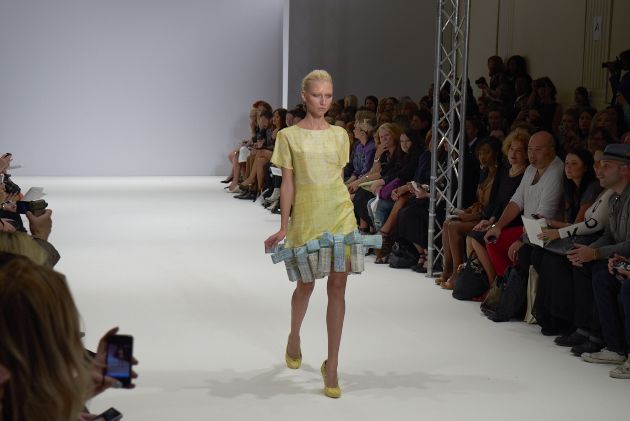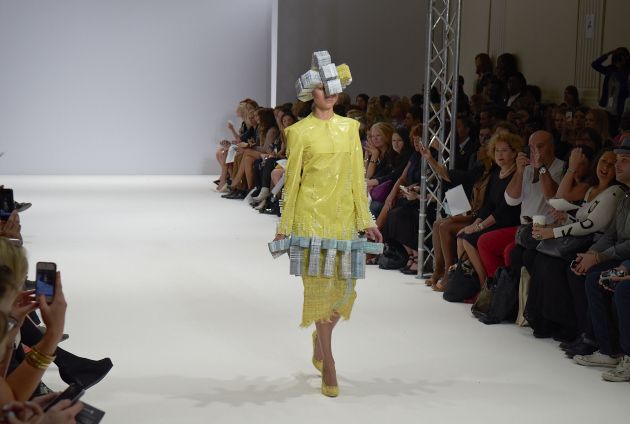 Helen Van Rees
won my unofficial award for best use of cereal boxes during London Fashion Week! I can imagine constructing some of her headpieces at home with weetabix packets! In all seriousness though, I really loved her collection. It was inspired by Chanel tweeds but for the modern age:three-dimensional weaved cubes were added to more traditional tailored pieces. And what would a fashion show be without a mental hat, eh?! I'm a sucker for old fashioned tweed, so this really had me sold. An added bonus? The pieces were made from 100% recycled materials.
I was also sold on
Ming Pin Tien
's collection the moment I saw the leather cage armour-type bodices and oversized jacket. The whole collection was both feminine and wearable, and architectural and extreme at the same time. I would have worn several pieces from this collection, and felt like a warrior-woman whilst I was doing it - I predict big things for this designer! Sadly not a single one of my photos for this show came out, but you can see and read more about Ming Pin Tien's collection on
the Vauxhall Fashion Scout website
.
I would love to know what you guys have thought about London Fashion Week so far: are there any trends that have got you excited? Any pieces or designers you particuarly love? I'd love to hear your thoughts!
Love Tor xx