Hi guys,
I quite often walk straight past high street jewellers. Well, that's not true: I always look in any window where I see chunky watches, I'm a complete sucker for them! But when it comes to things like rings, necklaces, and other pieces I like to wear oversized and vintage, I turn to cheap thrill stores like Topshop, or independent jewellers from Etsy.
I think bigger jewellers are starting to realise that people are looking for more unusual jewellery rather than diamond solitaires, and that they need to and are upping their games:
Particularly the
Ernest Jones rings
department
.
Now admittedly the pieces tend to be over the average costume jewellery budget, but sometimes it's worth buying one or two pieces of good quality jewellery to supplement the rest of your cheaper stock.
Here are my picks from the Ernest Jones collection, made all the more lovely because they're all in the sale: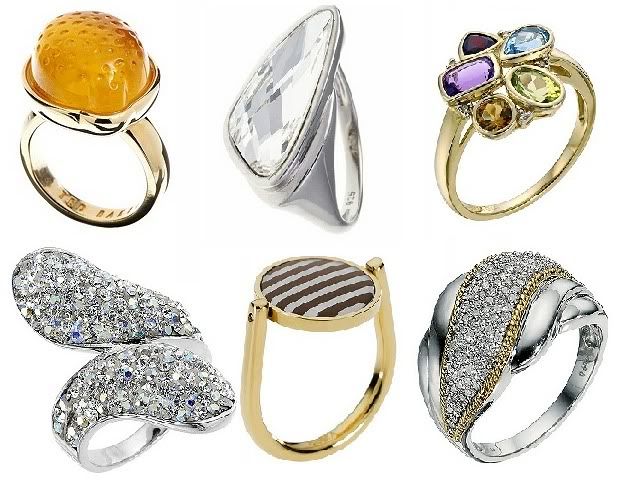 Ted Baker yellow lemon ring, was £55
now £45
Tri-shaped Swaroski ring, was £80
now £55
9 ct gold multi stone ring, was £299
now £225
Silver hematite ring, was £125
now £85
Emporio Armani circle stripe ring
now £89
Silver and diamond wave ring, was £350
now £175
I love rings. I always think a good statement ring is a sign of a fashionable person, and even if I'm just running out wearing jeans and a tee, I always slip on a ring as i'm scurrying out of the door. What's the one piece of jewellery you couldn't live without? Do you have a piece of jewellery that you wear every day?
Love Tor x
*Sponsored post