Hi guys,
I don't usually wear stripes. The ever-present Spring/summer nautical trend is of course on my radar, but not in my wardrobe. This is one of very few nautical dresses I own: a recent acquisition. I love it and it was perfect for my anniversary day out yesterday: we went boating on the Norfolk Broads.
I seem to have acquired the sunglasses almost by accident. I was clearing out my desk on Friday afternoon when I found an unopened ASOS bag, buried under a mountain of press releases, catelogues and ahem, crisp packets. Obviously I opened it, and these sunglasses were inside: I must've ordered them last summer, never opened them, and forgotten all about it. I don't even remember doing it!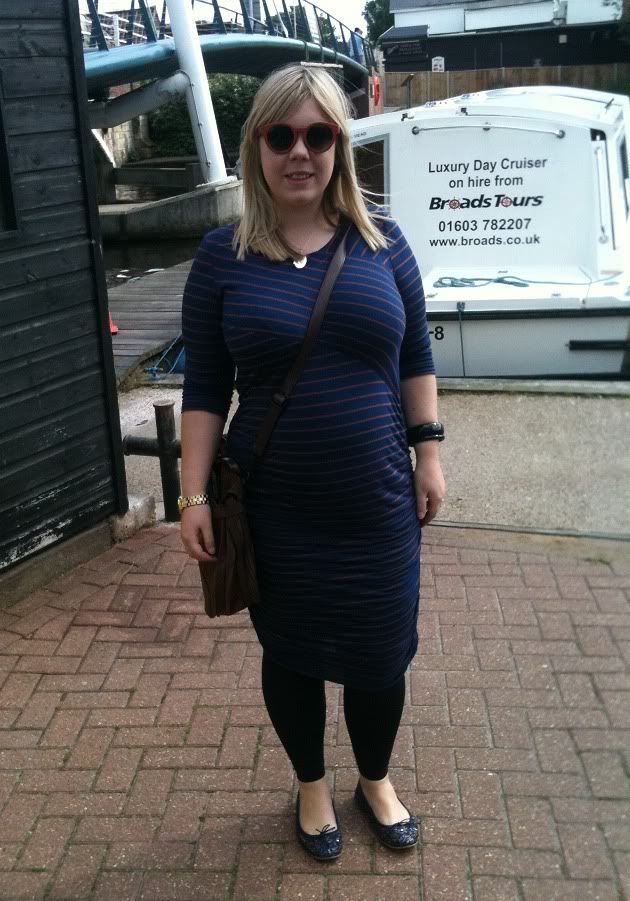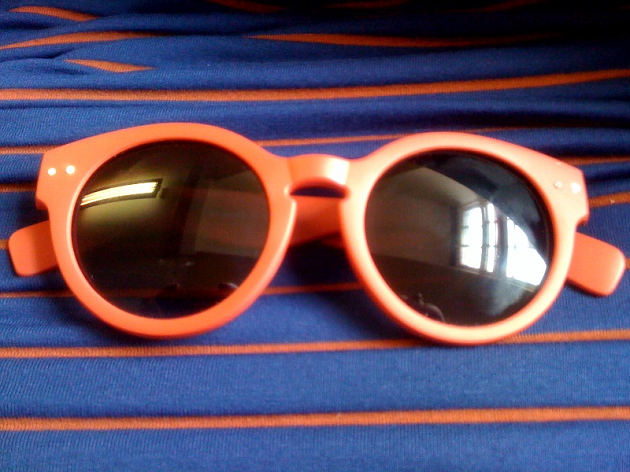 Dress: Blooming Marvellous, Leggings: Mamalicious, Sunglasses: ASOS, Glitter pumps c/o Sarenza, Handbag: BCBG MaxAzria from TKMaxx.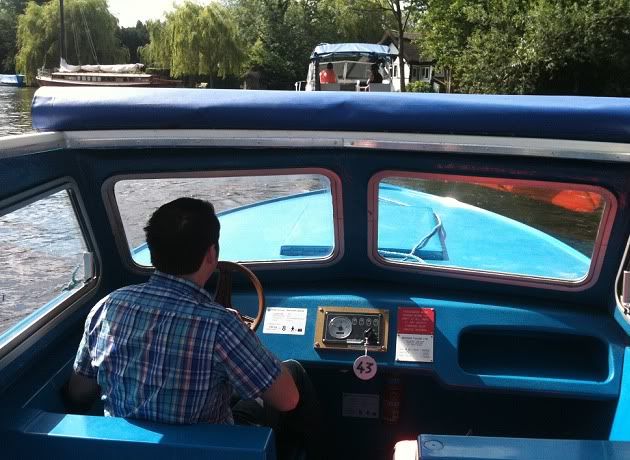 Can you believe its been 12 months since I was boring you all silly talking about our wedding?! The time really does seem to have flown by.
If you feel the need to get back to nature and want a fun and relaxing day out, I can really recommend taking a boat out on the Norfolk Broads. We hired ours from Wroxham, and took a picnic: heavenly! The best part of the day wasn't the beautiful surroundings or the swans and ducklings (which I loved). It was seeing this: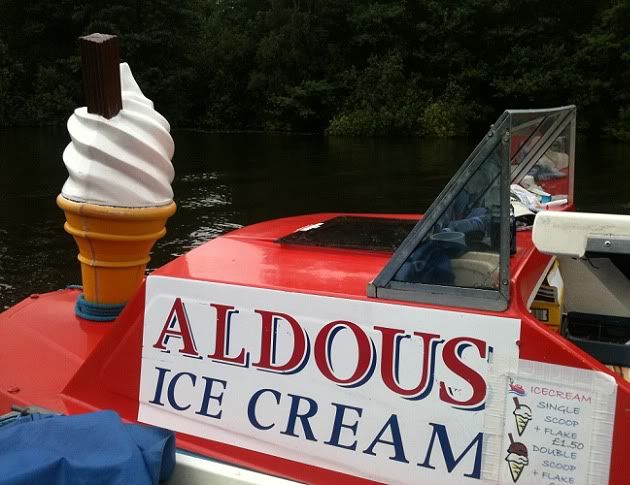 Yes! That
is
an ice cream van boat! If you wave him over as you motor past him, he'll pull along side you and serve up delicious ice cream. Something I've never seen before, and the unexpected highlight of the day!
What did you get up to this weekend? Did you do any unexpectedly fun activities?
Love Tor xx