Hi guys,
Yes I know this is my second swimwear feature this month, but it's that time of the year and, as I've already confessed, when it comes to finding the perfect bikini I'm obsessed!
This time I'm thinking about whether, when it comes to swimwear, you get what you pay for. More specifically, if your a normal sized soul and you buy a bikini from Primark which costs just £5 for the top and £3 for the bottoms will it give you the support you need? Or are this bikinis designed simply for the slender limbed teenagers who model them?
I've never bought a bikini from Primark so I can't comment on the fit, but when I was last in store I copped a feel and the fabric seemed to be of good quality. And there were some patterns and designed I really coveted too: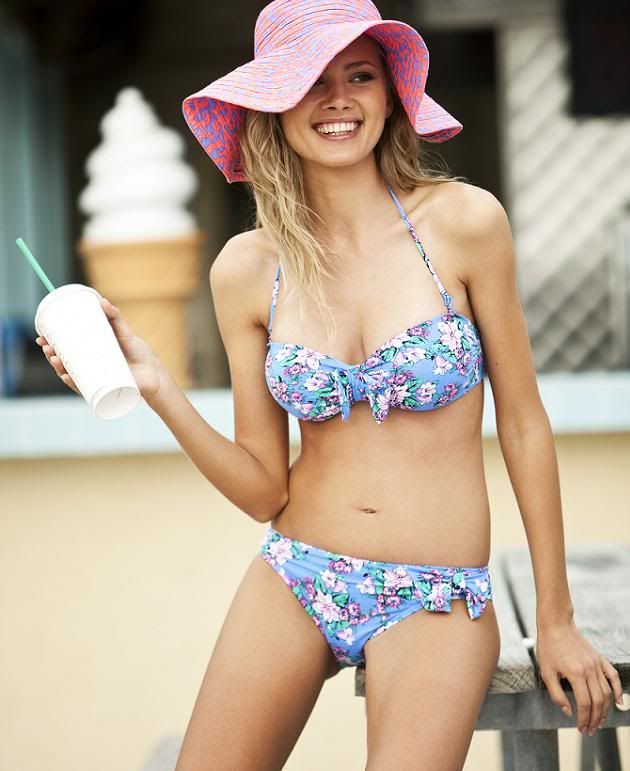 Bikini top £5, bikini bottoms £3, hat £4.
Swimsuit £8, Bangle £3, Backpack £8.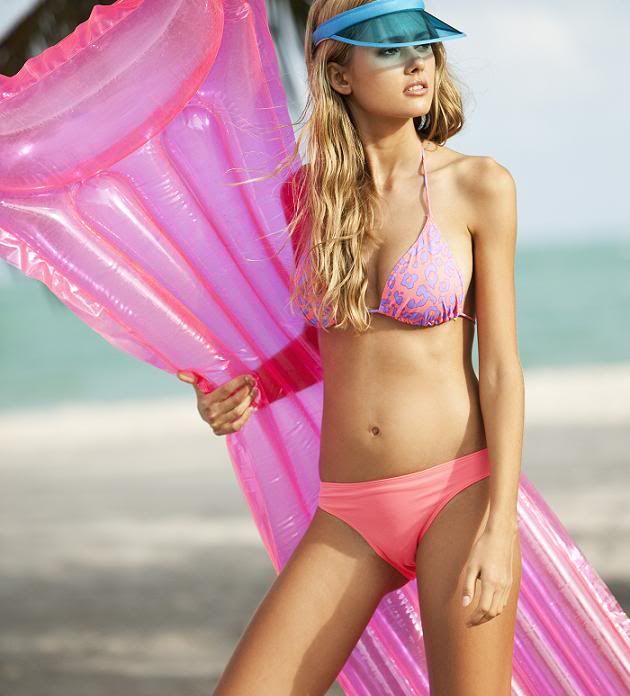 Bikini top £6, bikini bottoms £6, Visor £2.50.
Based simply on these images, I would say this isn't swimwear for gals with boobs. But until you've tried these things out for yourself really, it's impossible to tell. So I'm throwing this over to you! Have you had a bikini from Primark? How did it fit and what did you think? Did you get value for your money, or did you wish you'd spent a little more for a bikini of better quality?
I'd love to hear your thoughts!
Love Tor xx