Hi guys,
The final day of the Weight Watchers weight loss wardrobe challenge came and went in a blur. I chose to style up the Betty Jackson Black dress from the collection: the quality of it was lovely but frankly, it was designed for someone much older than me So I took wore it as a skirt instead, and teamed it with my new DKNY cardigan (it's so soft!) and a stack of tan accessories: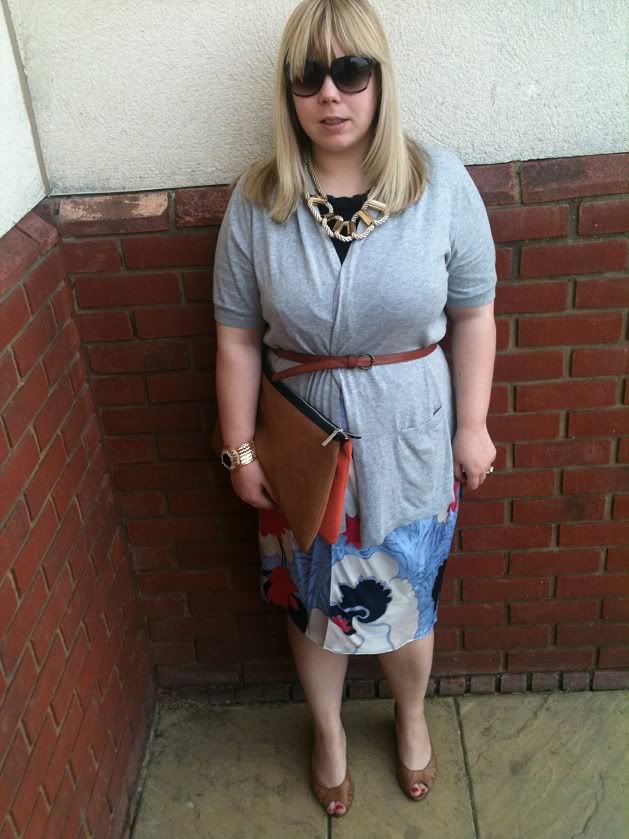 Today I'm wearing:
Betty Jackson Black dress, Debenhams (Weight Watchers Weight Loss Wardrobe)
Gold medallion bracelet, Debenhams (Weight Watchers Weight Loss Wardrobe)
Grey Cardigan, DKNY Clutch Bag,
Zara Peep toe sandals, Office Sunglasses,
River Island Necklace, ASOS
You can view more detail pictures of the outfit over on
the Play Weight Watchers website
, including close ups of the outfit, jewellery, and shoes. And because this is all about Weight watchers, and feeling good while you're losing weight, here's a little fun fact you might find interesting: "Over 70% of women questioned in the Weight Watchers survey do not feel confident about their bodies when they are clothes shopping."
To find out more about the Weight Watcher Weight Loss wardrobe and why I'm taking part
click here
.
Love Tor xx