Julian MacDonald (not exactly an advocate of plus sized modelling!) said that if you're a size 14 in a room full of size 10s then you're in the wrong room. I say prove him wrong and enter Simply Be's latest competition to find their new face, and the next plus-sized talent.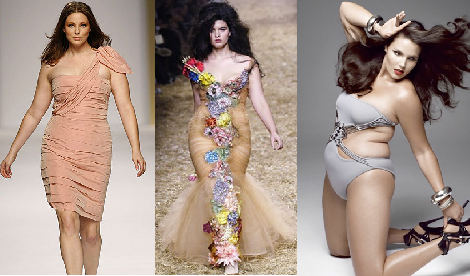 Simply Be are searching for the new face of plus size fashion. So if you're a size 14 or above, a natural in front of the camera and full of confidence this could be your chance to shine! I never normally post about this kind of press release, but I thought it was refreshing that a company was searching for someone normal sized that I could relate to, even if it is a plus sized fashion company (which means, to be fair, they
have
to use plus sized models)
The prizes are almost too good to be true. (If you want to be a model, that is!) First, the winner will be whisked away for a shoot with Best magazine. One makeover, lots of pictures and a short wait later, they'll be named Simply Be's Plus Size Model 2010! Then it's down to work. The new face of the Simply Be Style Files can expect more shoots, more portfolio shots and more exposure.
Simply Be's newest model will need to look every bit the part, so, and this is the most exciting bit as far as i'm concerned, the lucky winner will also receive £10,000 to spend on fabulous Simply Be fashion! And to kick start the winner's modelling career, Simply Be will even arrange a consultation with 12 + UK model management, a prize that money can't buy!
How to enter
ENTRIES MUST INCLUDE: Your contact details: Email Address, Postal Address and Telephone number.
PHOTOS: Make sure you include a full length shot, a side profile and a head shot.
YOUR VITAL STATISTICS: Jot down your height and weight. Then add your waist, dress, bra and shoe sizes.
A LITTLE BIT ABOUT YOU: Tell us who you are, what you do, where you find fashion inspiration and anything else you think will make you stand out from the crowd.
THE REASON: Just one sentence on why you should be Simply Be's Plus Size Model 2010!
SEND YOUR ENTRIES TO: Griffin House, Lever Street, Manchester, ME60 6ESOR EMAIL THEM TO:
simplybefashion@hotmail.co.uk
The deadline for entries is 27th August 2010 – don't miss out on this amazing opportunity!
For more information
visit the Simply Be website
, and you can follow Simply Be on Twitter for updates: @SimplyBeUK
Good luck!
Tor xx
PS - Don't forget to keep voting for me in the Sarenza bloggers competition!
Just click here
to send me to Paris!