My love of hats and headwear in all it's many forms is well documented. I have more hats and hair pieces than i've been to weddings. So I always get excited when i'm invited to look at a collection from a designer i've never heard of: as Forest Gump once said, you never know what you're gonna get.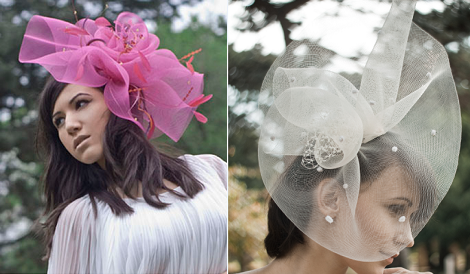 HT Headwear
is Helen Talbot, a British milliner who only ever works with home grown British materials. I love the story about how the company got started, because it reminds me so much of myself (without the talent, and hat-making skills, of course)...
"Not wanting something everybody else had, or having to compromise on style, she set out to make her own headpiece. With a degree in textiles under her belt and a millinery course taken years ago for a bit of fun, she was well equipped to design and make something unique to her that nobody else would have! After completing stunning headpieces for herself, her mother and her four bridesmaids, HT was hooked and now creates stunning unique headwear for private clients nationwide."
Because I have weddings on the brain, my immediate thought was how much I love the bridal collection for myself (yes, I know; selfish!) but there's so much more to these collections than that. There's something for my fashion conscious mum, something for a day at the races, and even little posies for garden parties or any other occassion you want to make the effort for. I am head over heels-edly in love with these simple flowers scattered through the hair: perfect with casual curls, and you could still put your veil over the top, and have great hair when you remove the veil for the evening do: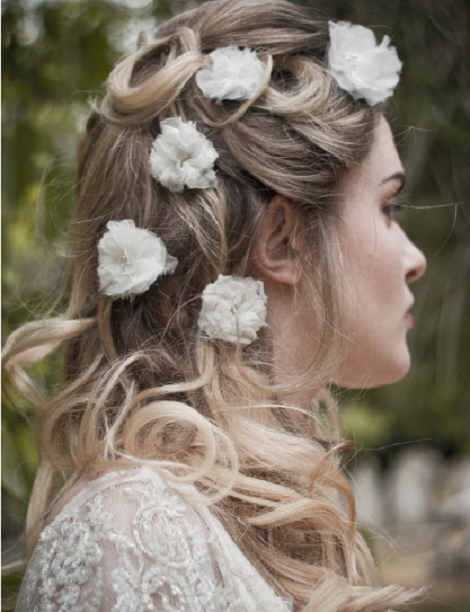 This is perfect for me because I want a dramatic veil and gorgeous evening hair, but without the fuss - i'm just not a sequins and tiara kind of gal! If I hadn't set my heart on a floor length veil, these bird cage veils are gorgeous; perfect for a 50s-style or city weddding.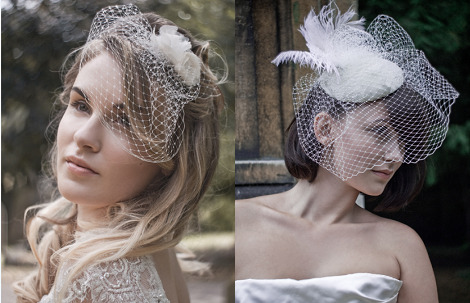 Sorry, I know I keep sneaking weddings in here, but I can't help myself! Having said that, 'tis the season of merangue-like confectionary and wedding invitations, and if you have any nuptials to attend that it might be worth checking out
HT Headwear
: each piece is lust-worthy, and because they're bespoke pieces you don't run the risk of wearing the same Debenhams "must have" pieces as everyone else.
Love, Tor x