Hi guys,
Every celebrity that you can think have that has ever been associated with the word 'boho' has worn
Minnetonka boots
; Kate Moss, Sienna Miller, Nicole Richie. They've been around for ages and I've never really had a hankering after them, but since wearing my pair of Chocolat Schubar Minnetonka-style boots for the past two weeks I've got a new found interest in getting a pair!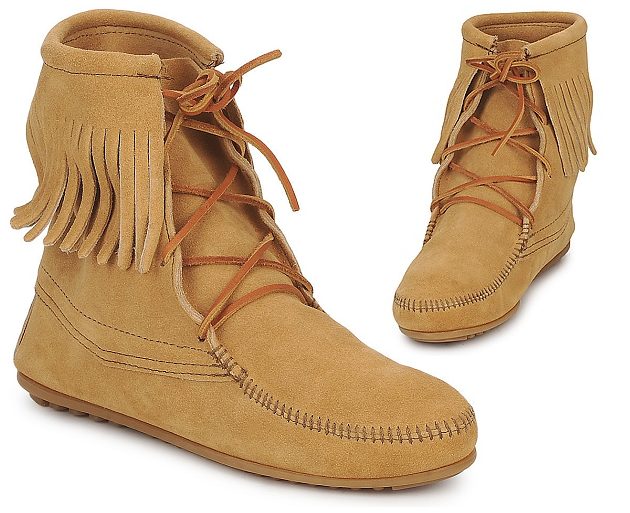 Apparently they're so comfortable they're like slippers, and I can't deny that they do look good teamed with skinny jeans. I always call them Pocahontas boots, because of the fringing and the rough undone feel of the suede! I know it's a trend that's over ten years old but I do still love all things boho: it's relaxed, it's flattering, it's seriously comfortable.
Every pair of Minnetonka boots comes with a soft soul (meaning you can feel the ground beneath your feet as you walk) and has been hand stitched, hence the visible external stitching that is the trade mark of the brand. This pair are available here and they can be yours for £74.99.
What do you think of the Minnetonka boots? Are they a little too 'back in the year 2000' or are you hankering after a pair of your own too?
Love Tor x
*Post written as part of a partnership with Spartoo shoes