Hi guys,
Yesterday I popped into Primark to pick up some tights for a wedding I am going to this weekend. I ended up coming out with a coat, skirt, two blouses as well as my usual array of tights and socks. I was seriously impressed with all of the new autumn/winter wear in store this week (it wasn't there last week so it must be brand new) and actually my haul was quite restrained: there was so much more I could have bought. And having looked through the images of what's to come instore over the next few weeks, there's so much more I'm going to want too! Here are some of the pieces I picked up, and some of the other lovely bits I spotted yesterday: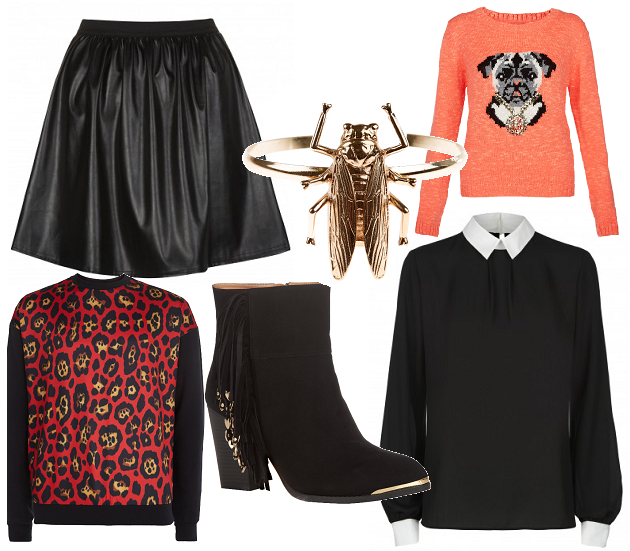 Contrast collar shirt, £10, in store 14.08.13
Pleather skater skirt, £8, In store: 20.08.13
Metal tip tassel boots, £20, In store 13.08.13
Animal print sweatshirt, £10, In store 28.08.13
Pug medallion jumper, £14
Bug bracelet cuff, £3, 17.07.13
I picked up the pleather skirt and the animal print sweatshirt: I can't wait for the weather to cool down a little so I can wear them both!! They didn't have the pug sweatshirt or the bug cuff in the Norwich store, but both are definitely on my 'must have' list. Luckily, I'm in London on Saturday so I can pop and pick them up.
Autumn/winter is definitely in full swing on the highstreet: even the sale rails full of left over summer stock have disappeared! So if you're hitting the shops too this weekend then now is the perfect time to start searching for your perfect winter boots and your dream new season winter coat. The hunt is on!
Love Tor x