Hi guys,
I love
Irregular Choice shoes
(I have a small handful of them) but they really aren't a brand that know the definition of subtle, are they? I've definitely never heard anyone talk about getting a sensible pair of black shoes for the office from them, anyway!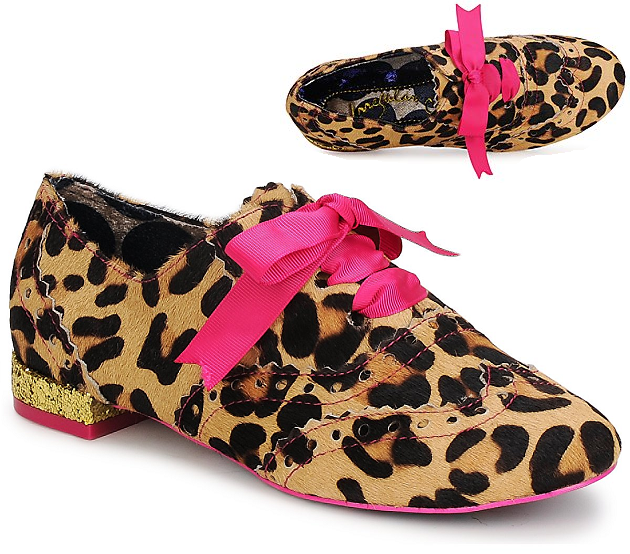 These
crazy brogues
have got so much going on: leopard print leather, brogue detailing, pink ribbon laces
and
all topped off with a gold glittery heel. They could almost be too much, but because they're flats I think I'd get away with it: I imagine these worn with skinny ankle grazing jeans and a black satin vest or even a sequinned black jacket for an informal night out.
It's back to school time for University students up and down the country at the minute and Norwich is full of fresh-faced freshers. Irregular Choice shoes always make me think of university, because I got my first pair when I was a fresh-faced fresher over ten years ago, and I've been in love with the brand ever since. (Gosh, writing that down makes me feel old!) I still have that very first pair in a box in my office: they make me feel so nostalgic!
Want to start an Irregular Choice shoe collection of your own? Heading back to school and known just how you'd style these babies for that special Freshers Week event? You can
pick up a pair from here
for £71.99.
Love Tor x
*Post written as part of a partnership with Spartoo shoes