Hi guys,
The summer sales are well and truly in full swing! I popped into the city for a mini shopping trip yesterday, and struggled to find a single store that didn't have a huge sale sign in the window! As has become tradition, the first sale I want to talk about is River Island. Usually I come out with bagfuls of stuff, but this time I only picked up two vests: one of which, I have to say, is the most flattering vest I have ever owned!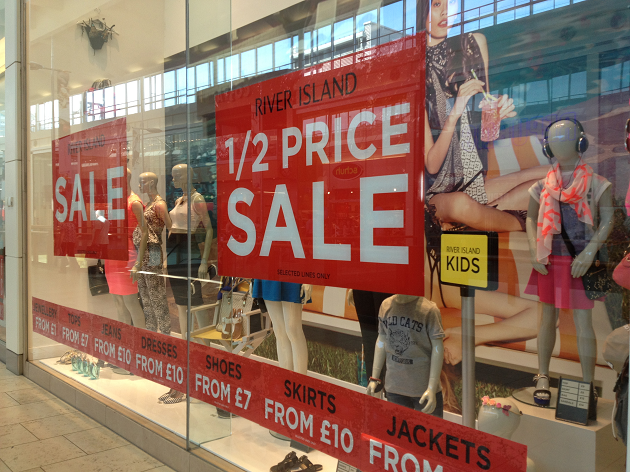 I could have spent a small fortune on bags and shoes, which are always the highlight of the River Island sale for me, but I showed some rare restraint, and actually put the two bags I was carrying back! So if you do pop to the River Island sale what can you expect to find in store? And what do I think are the biggest bargains available? Here are my picks: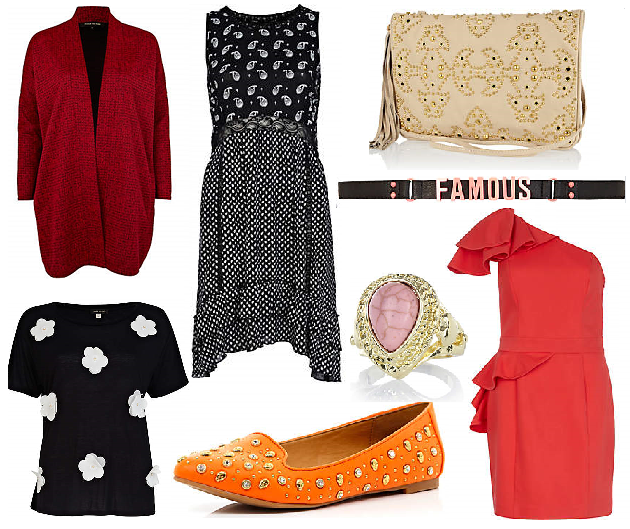 Red oversized slouchy jacket, Was £35 now £20
Black and white drop hem dress, Was £28 now £15
Black and white 3D flower Tshirt, Was £15 now £7
Orange skull studded slipper shoes, Was £28 now £12
Red one shoulder pencil dress, Was £45 now £15
Pink fluro 'famous' belt, Was £10 now £3
Pink stone ring, Was £8 now £2
Cream studded clutch bag, Was £50 now £25
I chose these pieces because you'll still be able to wear them through the autumn too, and given we aren't expected to have much of a summer, if you pick up any high summer bargains then you're unlikely to get a lot of wear out of them!
The sale is available in store and online at
RiverIsland.com
, and is well worth checking out! Have you shopped the River Island sale so far this sales season? And have you had any amazing bargains?
Love Tor x