Hi guys,
All the summer sales seem to be dwindling down, but if you're a concerted bargain hunter like me, that can only be a good thing. It means that rather than getting 30% or 50% off, you can now get up to a whopping 70% off at all of your favourite shops. And if you like
ASOS
then I have even more exciting news. As well as the sale having up to 70% off, you can now get an extra 10% off all sale items when you enter the promo code TAKE10 at the checkout: that means that theoretically, you could get up to a whopping 80% off your favourite ASOS goodies!
Here are some of my favourite pieces with 70% off (80% off if you remember to apply the extra discount code!) I'm having a mini shopping spree, because I just can't believe how cheap everything is!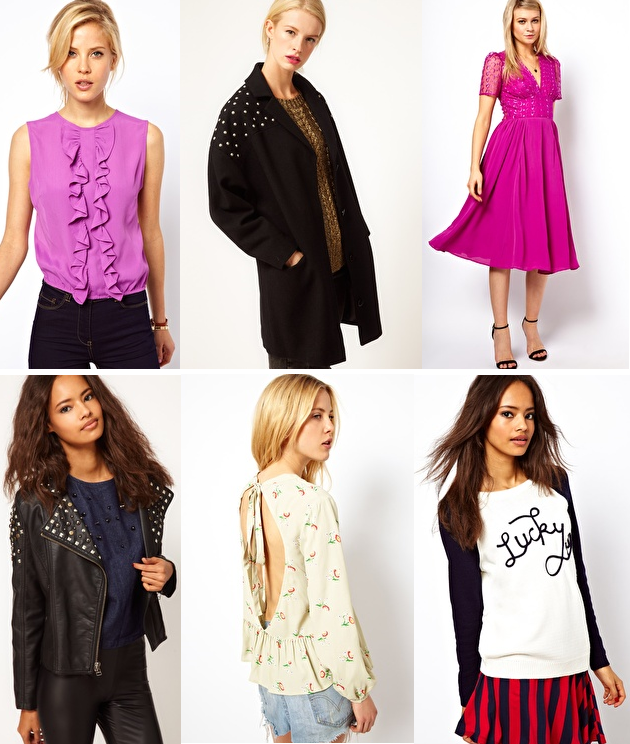 Purple ruffle front blouse, Was £28 Now £8 (Or £7.20 with that code!)
Top with floral print and cut out back, Was £36 Now £10.50 (Or £9.45 with the code)
Midi dress with embroidered lace top, Was £50 Now £15 (Or £13.50 with the code)
Studded leather look jacket, Was £70 Now £21 (Or £18.90 with the code)
Studded shoulder coat, Was £100 Now £30 (Or £27 with the code)
Lucky U chunky jumper, Was £35 Now £10.50 (Or £9.45 with the code)
There's currently the perfect mix of high summer pieces and more wintery pieces (some of which will still be just as on trend for the approaching autumn/winter!) I just ordered the floral print top, the lucky U jumper and I'm giving serious consideration to buying the coat with the studded shoulders too. I just can't resist a good stud, and I really can't resist a bargain as good as these!
Have you done any shopping this weekend? Have you picked up any bargains, and which shops have you been shopping in? I'd love to hear all about it, and any sale shopping tips too!
Love Tor x