Hi guys,
Behold my new sparkly shoes!!! Mmmmm, shoes!!! They're from a
Sarenza
brand I've never tried before:
Anniel
. And they are so comfortable I don't ever want to take them off. These beauties were made in Italy (from Italian leather) and above all the quality really shines through.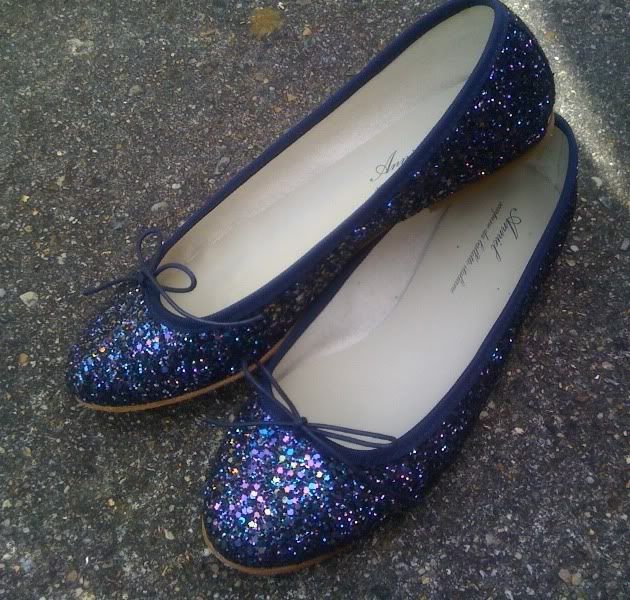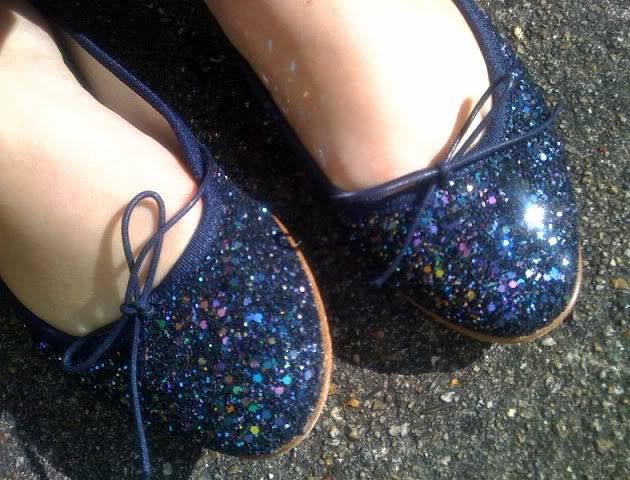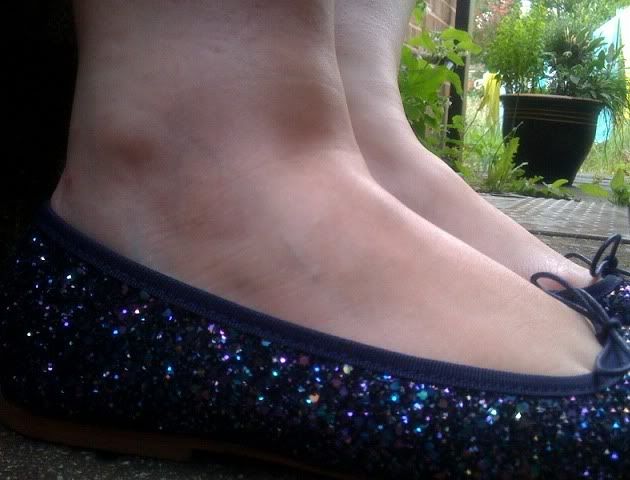 I'm going to call these shoes my pregnancy heels. Not because they are heels, you understand. They are clearly very simple pumps. But because with their Wizard of Oz sparkilyness, they are the shoes I will be wearing in lieu of heels for every single night out of my pregnancy. Frankly, if you can't make yourself look thinner with a stiletto, sprinkle yourself in glitter instead!!
Over the next couple of months I have two weddings, a hen do, and numerous parties to go to. And for each of those events I suspect I will be wearing these comfy, buttery soft shoes. Victoria Beckham
et al
may rock their pregnancies in Louboutin platform spike heels, and good for them: but not good for me. I fall over when walking in flats, so I just daren't risk falling off a pair of heels. Occasionally, just occasionally, some things are more important than fashion.....
I'm taking these beauties for their first night out this weekend, so expect to see lots of outfit pictures on Monday!
Love Tor xx
PS - My impatient nature means that my least-favourite thing about Sarenza is having to wait for my deliveries (the flip side, of course, is that they're free) but now you can pay £8 for NEXT DAY delivery!! No more waiting around for beautiful shoes I want on my feet now, now now? I'll take that!!
*I am a Sarenza brand ambassador