Hi guys,
Lets just start this off with a big old sigh. A sigh because when I look in my wardrobe I see a whole lot of high street (and a disproportionate amount of black!) instead of the effortless designer wardrobe I often create in my minds eye. A wardrobe that could come straight from the frock section of
my-wardrobe.com.
When it comes to fantasy dress shopping I am often to be found wasting hours away pouring over Net-a-Porter mentally decimating my credit card and/or savings account. But I may have to switch my allegiences. Because a selection of
My-wardrobe Dresses
are currently blowing my mind! Prepare to have your mind blown too: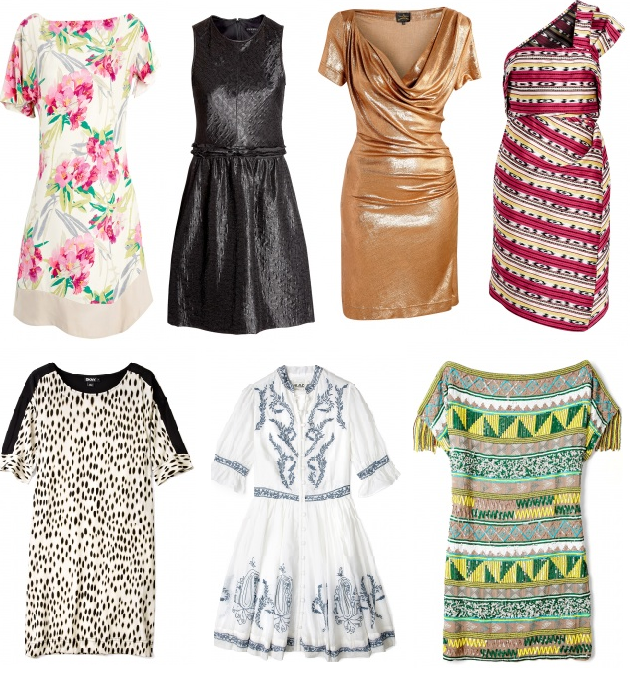 Alice by Temperley Rana dress, £222
Vivienne Westwood bronze dress, £107
Carven one shoulder tribal dress, £357
Tilda black sheen pleated dress, £231
Antik Batik aztec mini dress, £239
Elizabeth and James floral dress, £220
DKNY animal print tunic dress, £157
My favourite, predictably, is the most expensive of my picks: the Carven tribal dress. But alot of the other frocks are surprisingly affordable: £107 for gold Vivienne Westwood. Erm, how exactly can I say no?! I love it when the sales start....even these gorgeous dresses start to look affordable.....
Have you started shopping the mid season sales yet? And what are you looking for? A few designer pieces at half the prices, or lots and lots of high street at bargain prices? And you a quality or quantity shopper?
Love Tor xx
PS - Don't forget to enter my competition to win one of TEN St Tropez tanning sprays or lotions worth £26 each!
*Sponsored post