Hi guys,
I saw this swan print dress on the Topshop website,
immediately fell in love with the print on it,
and scurried to the Oxford Street store to snap it up! Topshop seem to have gone slightly crazy with
this print
: you can also buy it in a standard and petite non-maternity tea dress, shorts, jacket, jumpsuit, and blouse.
The great thing about a printed dress like this is that you don't have to do to much to dress it up. I went minimal with accessories, and just kept everything else black. Here's how I wore it: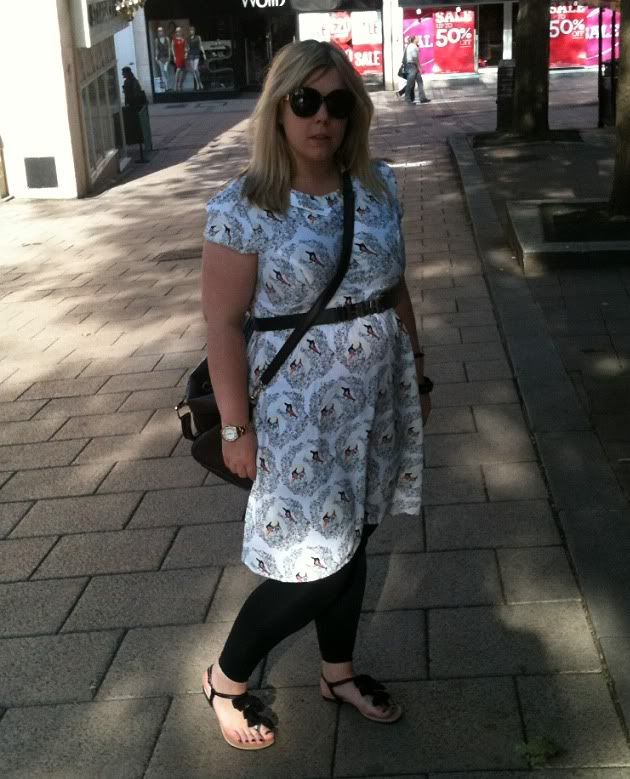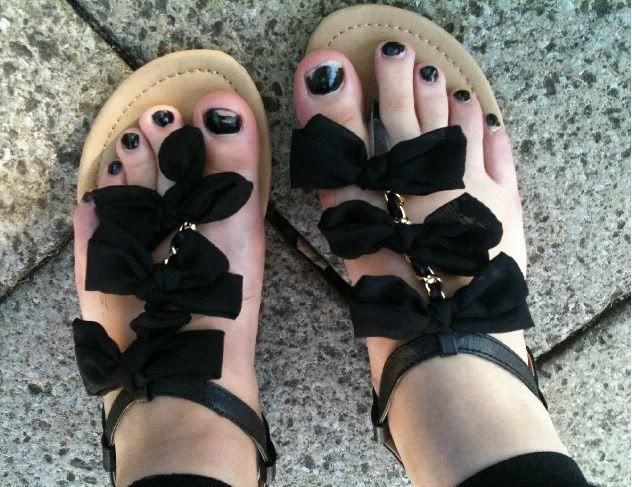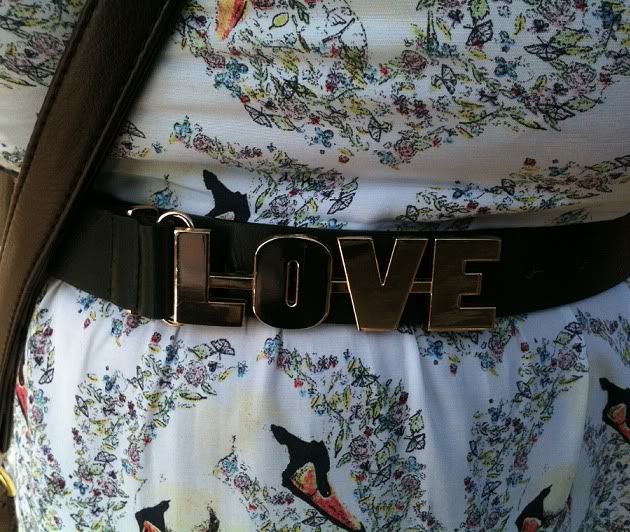 Eeek - please excuse my chipped toe nails (must rectify immediately!) As I said, the swan print dress is from Topshop, Marc Jacobs handbag, belt from Primark (but doesn't it look like Moschino and it only cost £3?!), Primark sandals, Rock and Republic sunglasses and Marc Jacobs watch.
This is the first time I've worn sandals this month, and just putting them on really makes it feel like summer! I wore this outfit to meet Mike from work and head out for pizza: we decided we needed a treat before coming home and continuing operation Paint the Whole House. I keep finding paint in the most obscure places, and we're not even half way through yet! I know how I'll be spending my evenings for the next fortnight...
What are you wearing today?
Love Tor xx