Hi guys,
Gardening is one of my least favourite house hold chores. I don't find digging up weeds or mowing the lawn therapeutic: I find it damn hard work! But I also think that if you buy a house with a garden then you should make the most of it, and in order to spend time enjoying your garden you have to do all the hard work first! Sigh. I've spend the better part of the past two days in my garden having a tidy up. Here are some snap shots, as well as some gardening tips for lazy girls: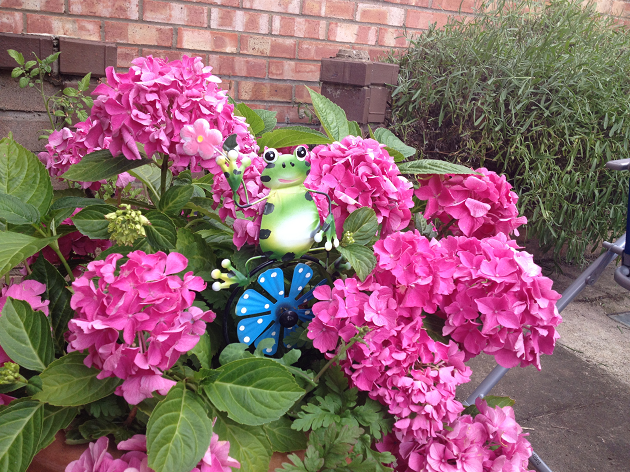 - Be sure to check out your local pound shops if you're on a budget. (Wilbur chose the little froggy in my hydrangeas for
just £1 from poundland
). I've found some very pretty garden stakes and trellis in mine: much cheaper than heading to the local garden centre, and ideal if you just want to tidy up without spending a fortune.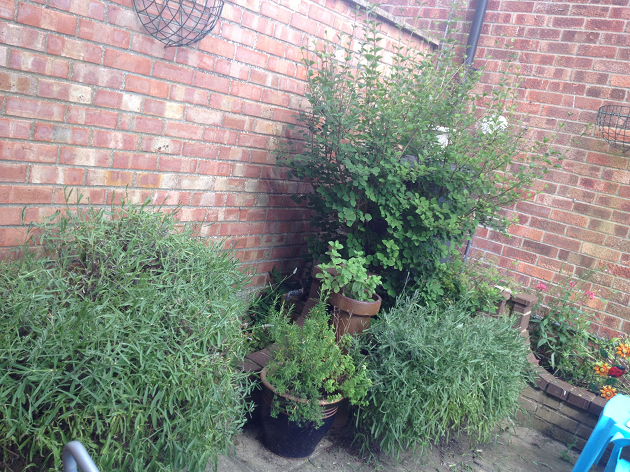 -If you hate weeding that garden in pots. I grow all my flowers, plants and herbs in pots or baskets and it makes them much easier to tend to. It also means I can mow the lawn quickly/vigorously without worrying about clipping my flowers or destroying low level flower beds. This is also a hangover from my renting days, as when you're renting you don't want to do someone else's garden for free: you can just pick up your pots and move out!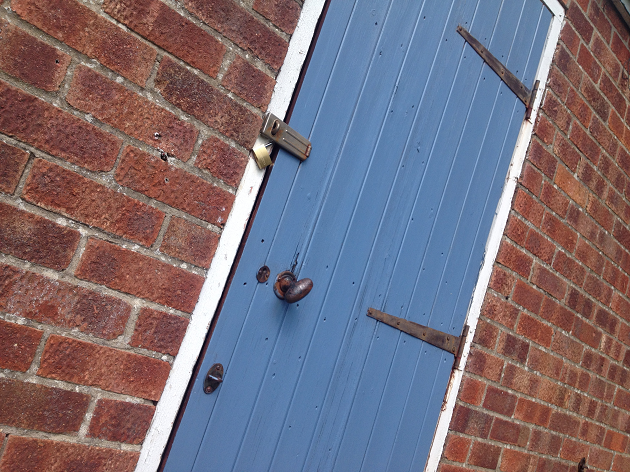 -
Cuprinol garden shades
is the best thing to ever happen to gardens! Outdoor wood paints in wonderful vibrant colours can really help to dress up your outdoor space. If you have old wooden garden furniture you can make it look like new. We used it to give new life to our garage side door (which was structurally sound but covered in disgusting peeling brown paint) and we also used it to paint a couple of bird boxes to tie the blue colour in.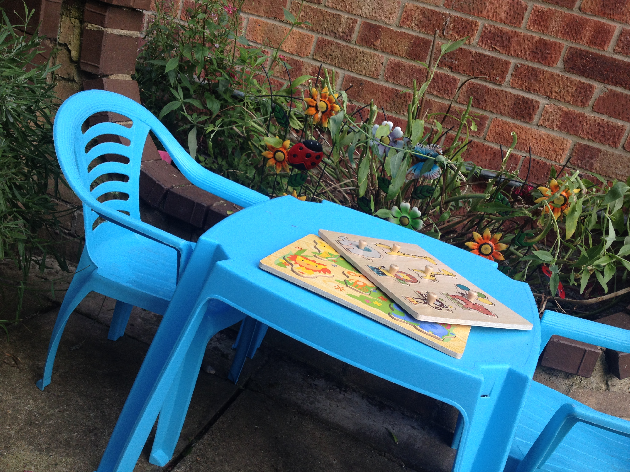 - This is a tip that's only relevant for mummies, but if you have little ones then have a separate kids zone. In our garden the lawn is Wilbur's and is covered in a wide array of slides, swings, see-saws, ball ponds and other various toddler paraphernalia. The patio is all mine, apart from Wilbur's miniature table and chairs where he sits to do his jigsaw puzzles in the sun. It's nice to have your own little corner to relax in!
Have you been spending any of this week's sunny days in your garden? Do you have any gardening tips to add?
Love Tor x