Hi guys,
Everyone has a guilty pleasure: whether its that sugar-filled cocktail you know you shouldn't drink or that band aimed at 12 year olds you really shouldn't like. For me, its the latter. Because, in Alcoholics Anonymous style, it's time to stand up and say "My name is Tor, and I love McBusted".*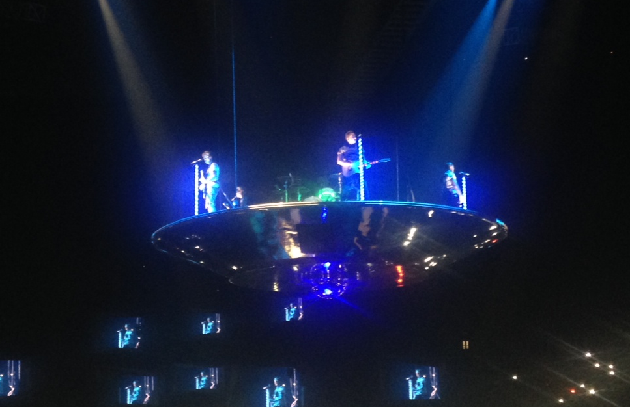 For my 30th birthday this year my sister took me to the 02 arena in London to see them: it was the best night out I've had in ages and when they descended from the top of the arena on a space ship (see the pic above) I very nearly passed out from excitement. On Sunday my long suffering husband took me to see them again at Chantry Park (where they were supported by the Back Street Boys!) He and I have a fairly similar taste in music usually, but when it comes to McBusted, I'm on my own! How unimpressed does he look: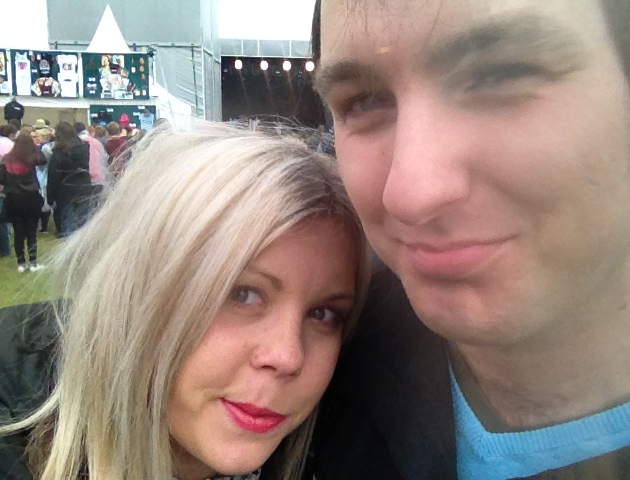 When I think about it, I actually have more musical guilty pleasures than I probably should.
Kylie
is playing at the 02 at the end of September and the eight year old girl in me that knew the full dance routine to 'The Locomotion' and watch the video on a daily basis would love to be shaking some moves in the audience!
So why am I telling you all this, other than because I crave public embarrassment. of course? Because whilst I was being mocked relentlessly about my second McBusted trip on Sunday it got me thinking about guilty pleasures and the fact that everyone must have one! So I want to know: what's you guilty pleasure? What do you love that you know you shouldn't? Tell me, so that I feel better about being the world's oldest McBusted fan!!
Love Tor x
*Technically I love McFly (more specifically, Dougie from McFly) but the McBusted super group concept is still a pretty awesome one.