Hi guys,
In exactly seven weeks I will be donning my mouse ears, grabbing hubby and baby, and heading off to Disneyland Paris! This will be Wilbur's third holiday and his second trip to Disneyland Paris (not bad for an 18 month old) although as he was so small I don't think he will remember the first trip. He loves Mickey Mouse, Buzz and Woody, and I just can't wait to see his face the first time he sees the castle. Can you tell I'm excited?!
So what will I be wearing for this trip? Well my attitude is that when in Disneyland you should wear Disney clothes: but I also want to be comfortable and look a little on trend too. Here's my inspiration mood boards for hubby and I:
FOR HER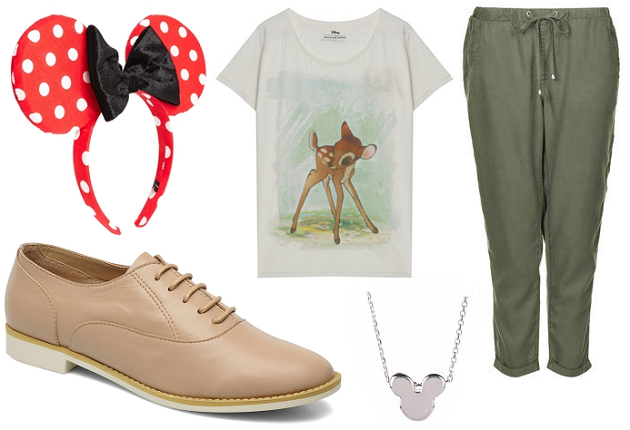 Minnie Mouse ears, ASOS exclusive, £10/ Bambi top. Paul and Joes Sister, £50/ Khaki joggers, Topshop, £45/ Toffee leather brogues, Shellys, £65/ Mickey mouse necklace, Gogo Phillip, £9.99
FOR HIM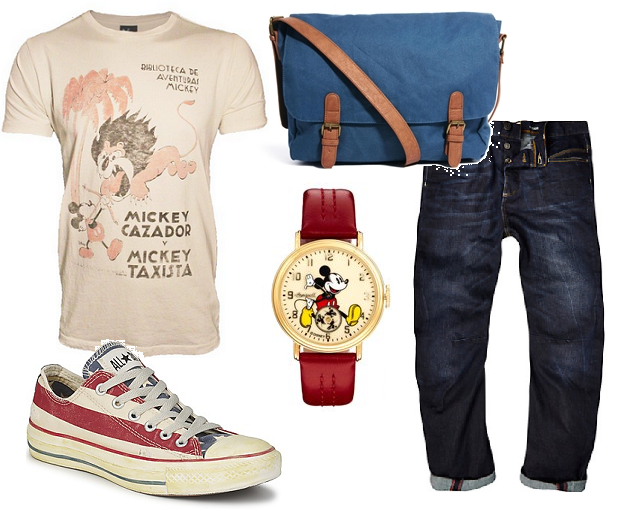 Junk Food Mickey Mouse tee, £30.99/ Dark wash jeans, River Island, £50/ Mickey Mouse rotator watch, ASOS, £75/ Stars and Stripes Converse, £56.99/ ASOS satchel, £18.
And here's how I wore Disneyland Paris last October, when the weather was much cooler. Note the obligatory ears and the Mickey Mouse sweatshirt!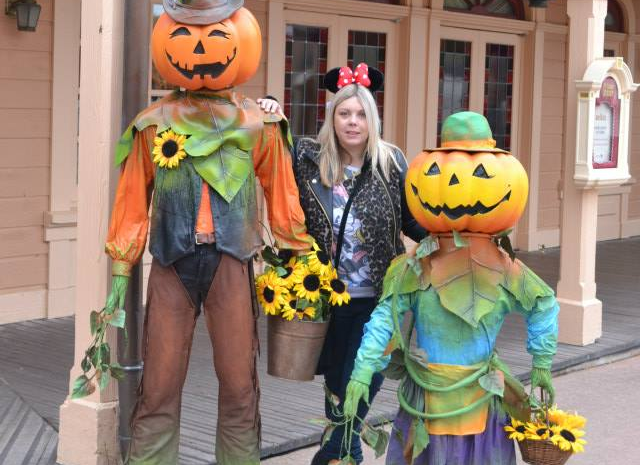 I always make sure I've got comfy shoes on when I go to Disneyland, and a small across body bag is essential for the rides too. Pro tip: take more than one pair of shoes, even if you're travelling light. There is loads of walking involved in Disneyland which will leave you with very sore feet at the end of each day. But switching your shoes will change the pressure points being pushed each day, and make your feet a little more comfortable. The weather can also be so temperamental over there (just like it is here!) so we'll also all be taking our rain coats and then, hopefully, shoving them in the backpack because we don't need them!
I've gone a little mad on the pre-holiday shopping. New outfits for all of us (including a Buzz costume for little man) and I am planning to indulge in some serious mouse-themed retail therapy whilst we're out there too. Now I just need to find myself the perfect Mickey Mouse T shirt: do you guys have any suggestions?
Love Tor x