Hi guys,
The New Year is the perfect opportunity to reflect on the previous twelve months- so expect a couple of these Year in Review posts!! In 2013 I made some sartorial decisions I was proud of. I also made some decidedly dodgy choices too. It has definitely been the first year I've worn jeans more than I've worn dresses, and flats more than heels. Shoes will always be my first love though (whether they have a heel or not) and here are some of my favourite shoe purchases of 2013:
1. Minna Parrika Bunny Shoes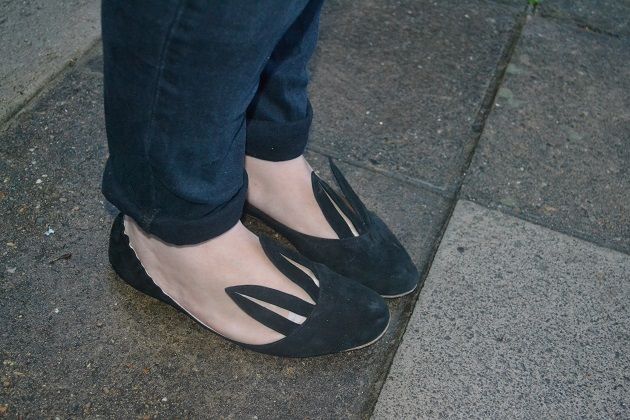 I was delighted when
Minna Parrika
came to Sarenza, and immediately ordered a pair of the sensible but super-cute bunny shoes. On reflection, these are hands down my favourite shoes of 2013 and they get a hell of a lot of wear. Because they're black they go with almost everything, and I've even worn them with opaques and a little floral dress to a low-key wedding!
(The heeled version of these have
gone into the sale
, and currently have 20% off)
2. Topshop Studded Boots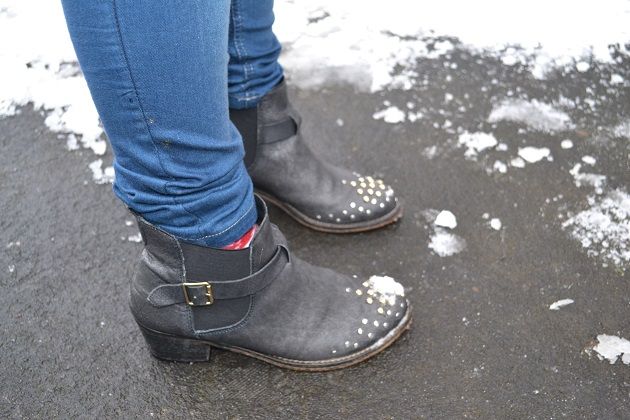 These were my first shoe and sale purchase of 2013, and a bargain at just £20 from the Topshop sale. Until I got my Sol Sana boots recently, they are the shoes I have worn most in 2013. I love the stud detailing, and they make the most simple outfits (like jeans and blouses-my staple) look a little more interesting.
3. Jonak Summer Sandals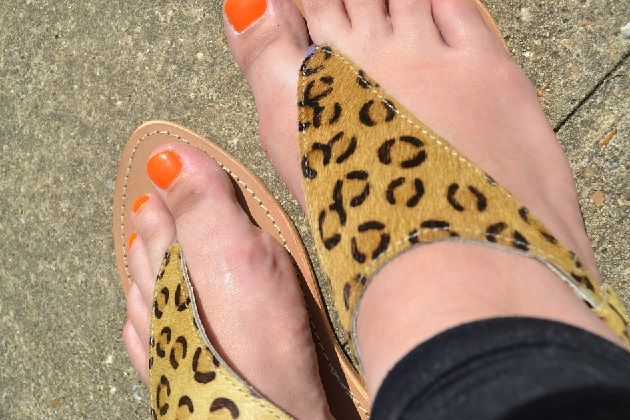 How tan do my feet look in these sandals?! It's enough to make me long for summer (as I stare at my currently very pasty white skin!) I love feeling the air between my toes, so sandal season is a great one for me: and these were my favourite pair from this summer, combining both leopard print and pony skin: two of my favourite things. They were also endlessly comfortable, meaning I wore them all day without so much as a twinge in my feet. Result!
4. Heart Cut Out Detailings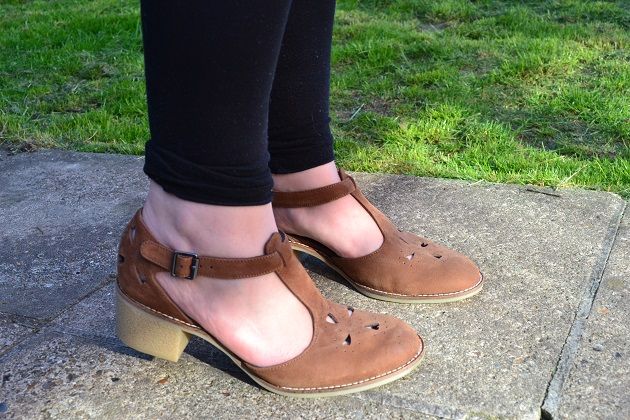 Mike calls these suede Mellow Yellow shoes my hippy shoes! I suppose they do have a slightly 'crunchy' feel: they remind me of the school shoes I used to wear in the nineties! I'm a big fan of
Mellow Yellow shoes
, which cleverly combine sensible shoes with unusual detailing: and the shoes are always great quality too.
5. And Finally, A Sneaky Pair of Heels!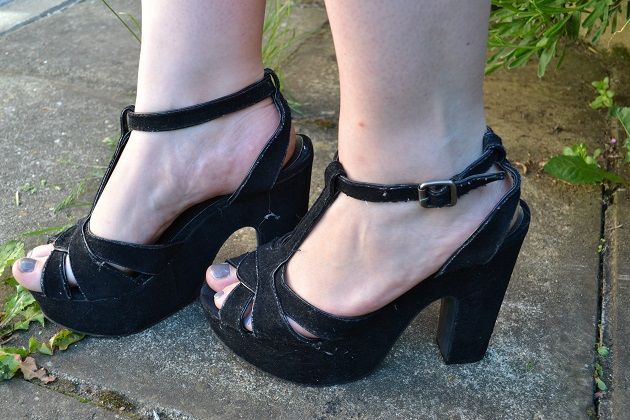 Finally, I had to throw these in, because they are the only pair of heels that have had any wear in 2013! These
Steve Madden
heels surprisingly comfortable, and I have worn them to Wilbur's and both of my neice's Christenings. Because they are built up so much at the front it doesn't feel like you are teetering on heels: and I have such happy memories of wearing these shoes!
Could you pick your favourite shoes from 2013? And if you could, which shoes would you pick? I'd love to hear your choices!
Love Tor x