Hi guys,
One of my main resolutions for 2014 (certainly my main shopping resolution) is to finally get to work on our house. We have so much decoration and renovation to do, and I have a vision for how I want the place to look: we're just not there yet!
We've christened 2014 the year of the house. And so all of my shopping focus is on shopping for things I need to get the place kitted out and looking perfect. That's why
Achica
is my newest obsession: it's like BrandAlley, but for incredible home furnishings! They sent me over their 2014 trend report this week, and I genuinely went weak at the knees with excitement. If my house could look like their catalogue then I would be one very happy bunny: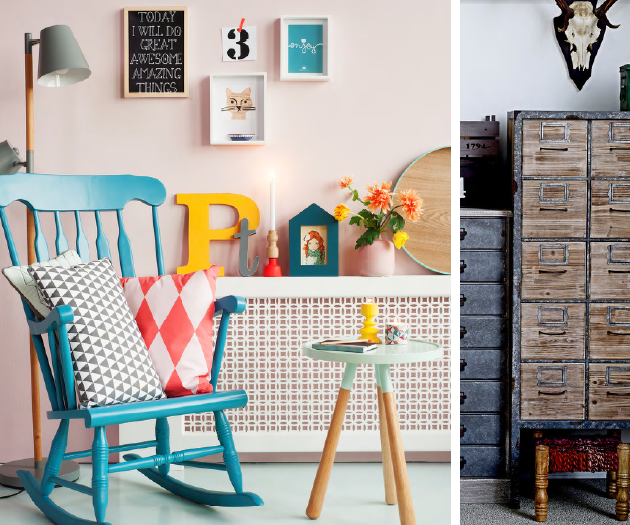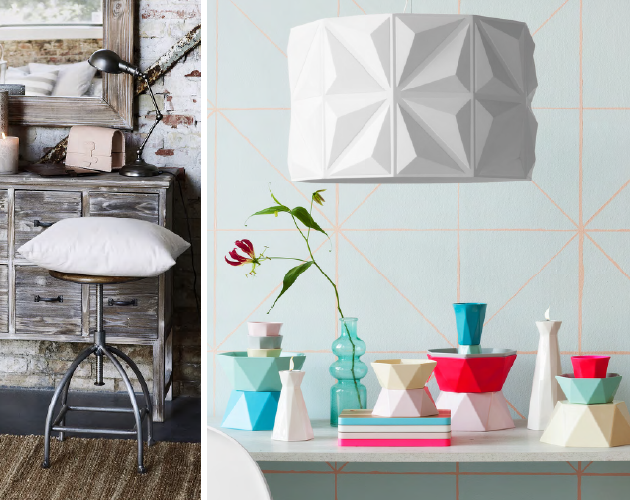 The geometric-style light fitting is on my immediate hunt and find list! I've bought an incredible chandelier for above my dining table, but don't want to get an electrician in to fit it until I have one for the living room too, so it's a matter of urgency. I also love the pastel room, and am going to use that picture as the basis for my office decoration!
So far, the only rooms we've completed are our bedroom (which we've done in various shades of grey with a vaguely Parisian feel) and Wilbur's nursery (which has a full-blown circus theme). My next project is the bathroom, which we are decking out in a water coloured blue and accessorising with Cath Kidston's rubber duck print. Then it's time to tackle the living room - gulp! We have Sanderson's dandelion clocks wallpaper for the feature wall and then need to get to work with the sander on all the fixtures and fittings. It's going to be the mother of all jobs, but we're looking forward to getting stuck in!
Do you have any interiors resolutions for 2014? And are you using the new year as an excuse to have a proper spring clean? Or are your resolutions far more fashion than home based? I'd love to hear all about them!
Love Tor x