Hi guys,
Do you ever sometimes see an outfit that you like so much you immediately want to go out and buy every single piece? That's how I felt when I saw this grown up and lady like outfit from
Marks and Spencer
, which has got me all excited for the arrival of Spring.
It's much more grown up and chic than my usual everyday look (which consists mostly of jeans and blouses) but it would be just perfect for popping to meetings or even for when I take myself off for a days shopping. Let's face it, it isn't an outfit I would ever wear around the baby and his sticky fingers, which if anything only adds to its appeal!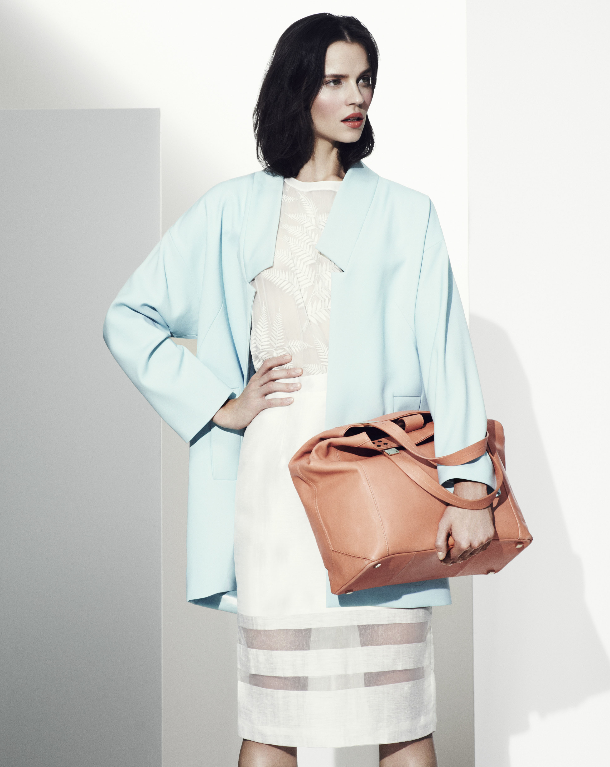 Per Una Speziale Coat £149, Per Una Speziale Top £69, Per Una Speziale Skirt £69, Bag £129
I love the colour of that lightweight cocoon coat, and the oversized bag looks so buttery soft. I love oversized slouchy bags like this, which are perfect for just about any occasion as well as really practical. If I can only have just one piece though, I would make it that white pencil skirt with the sheer panels. Teamed with T shirts and chiffon vests in a wide variety of colours and a pair of boxy heeled sandals and I would wear this all summer long.
All of the pieces shown above aren't available on the M&S website yet: roll on Spring so that the new collections start landing online!
What do you think? Have you seen any outfits that have got you longing for Spring already? I ordered a pair of new Spring sandals yesterday - I must be getting desperate for a little sun on my toes!
Love Tor x