Hi guys,
I love a good shoe sale: it means you get so much more shoe for your money! The Spartoo sale has started with discounts of up to 50% off, which means these
incredible green wedges
from Terry de Havilland are just £159.50 (reduced from £318.99!)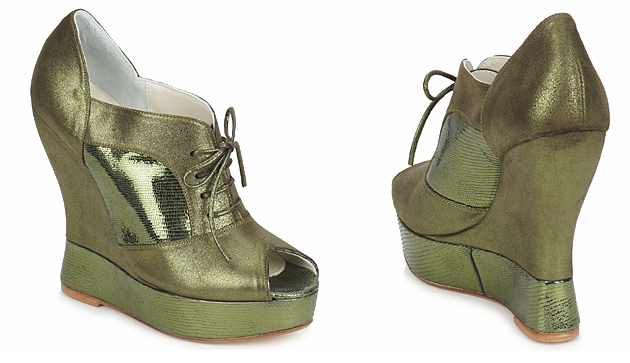 I love the unusual green colour of these: because I wear so much black, I like introducing colour with statement accessories.I'm a big fan of
Terry de Havilland shoes
, but they're always slightly out of my budget, so being able to afford them at 50% off is fantastic (and just what you need to brighten up a gloomy January!)
Have you had any sale bargains so far this year? I'd love to hear all about them! I've managed to spend around £400 on all the sale bits and bobs I wanted for Wilbur, and got Mike a new coat, but I haven't actually bought myself a single thing so far!
Love Tor x
*Post written as part of a partnership with Spartoo shoes