Hi guys,
Don't you just love weekends? Yesterday we hit the shops, took Wilbur to see the animals at the farm, and then had a scrummy dinner in Carluccios. Today we've been vegging on the sofa watching some of the DVDs we got for Christmas, and then we went for a walk in the park.
The other good things about weekends is that I have a little longer to get myself dressed: and so even if we're only going to the park I can scrub up to do it Basically, that's just a fancy way of saying I sometimes get to wear dresses instead of jeans! Bearing that in mind, here's what I'm wearing today: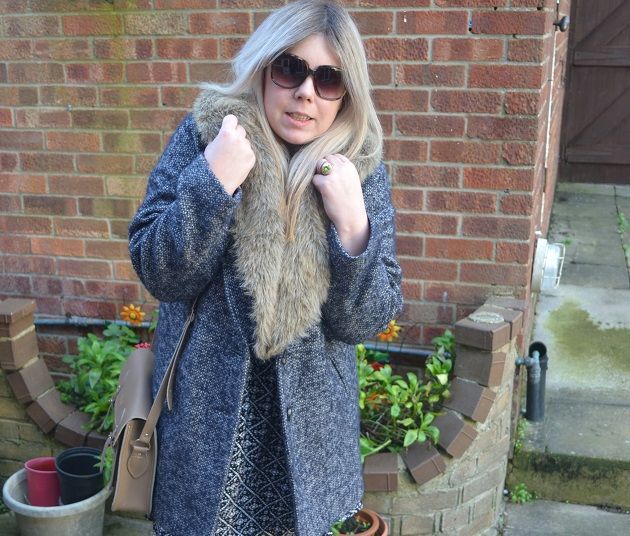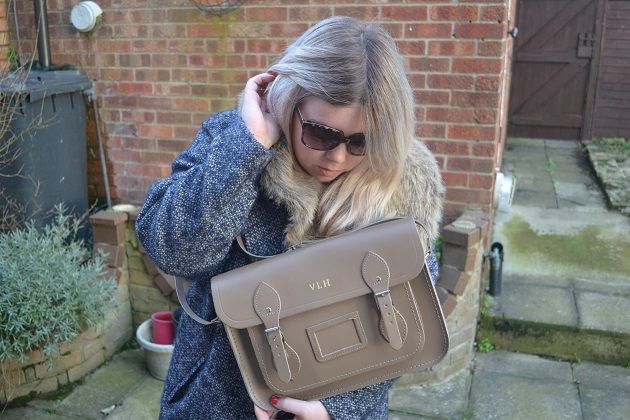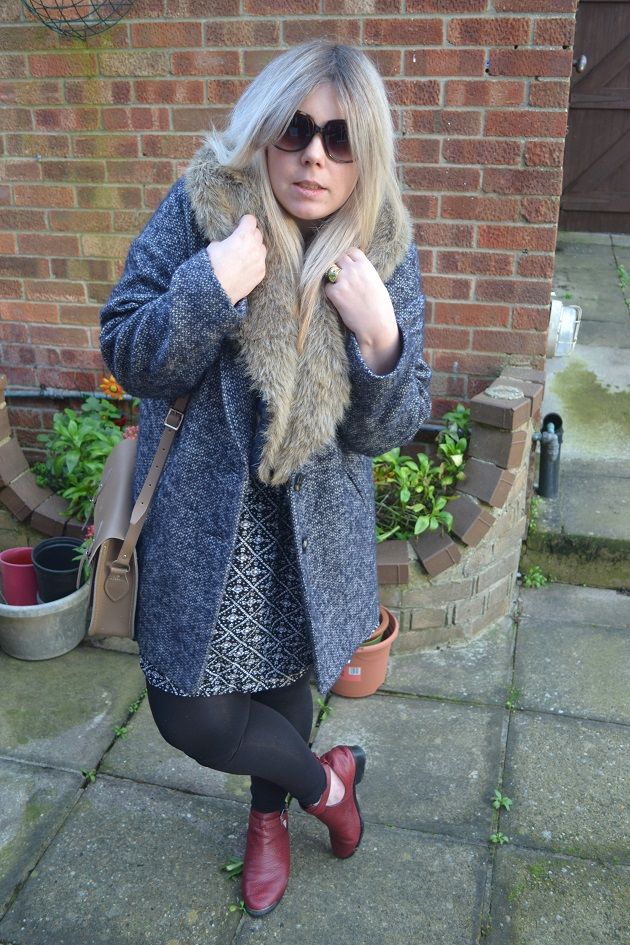 Coat from Clothing at Tesco, dress from George at Asda, Monogrammed satchel from The Cambridge Satchel Co, boots from Sol Sana at Sarenza.
It's also given me a chance to show off my new coat. This
F&F Limited Edition faux fur collar cocoon coat
is from Clothing at Tesco, and is
still available on the website
for £60. I've been wearing it constantly since I got it and I'm obsessed with its vintage feel and it's unusual blue colour (so much more exciting than the usual black and it goes better with jeans). I love it's oversized boxy shape and another bonus is that it matches perfectly with the new Cambridge Satchel Company satchel Mike got me for Christmas: given I ordered the coat before Christmas, how lucky is that?!
Underneath I'm wearing this long sleeved dress which has a lace Peter Pan collar, thick thermal tights (Primark's finest!) and I've added my favourite Sol Sana boots on my feet: these are another online order that arrived just before Christmas and that I've been wearing pretty much constantly since.
What have you been doing with your weekend and, more importantly, what have you been wearing to do it? Have you been wrapping up against the cold or snuggling up inside instead?
Love Tor x