Hi guys,
As all of the autumn/winter collections start landing on the high street my lust-o-meter has gone into overdrive. I love shopping for a new season, and I really love it when that season is autumn/winter: it's my favourite time of year by far! Every so often when the seasons are changing over, I see individual press images that have such an impact that I can't stop thinking about them. I want to be the model. I want to run out and recreate the look immediately: this image from
Marks and Spencer
was one such image!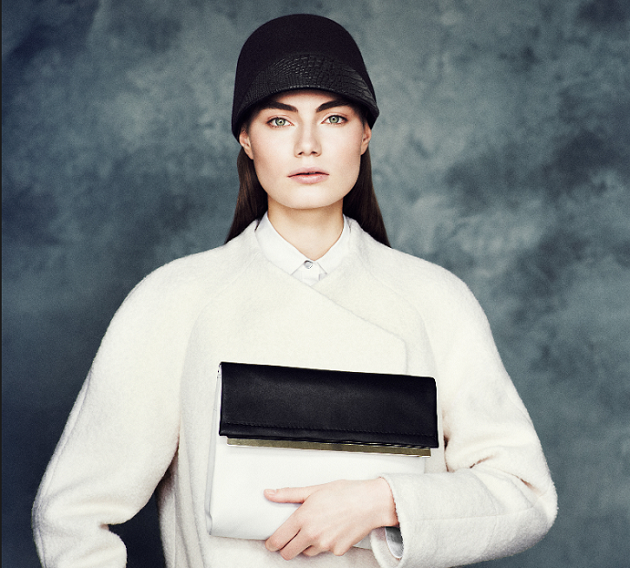 The Autograph coat comes in at £99. The shirt is £32.50, the hat is £19.50. The gorgeous handbag costs £59.
It's simple, it's clean, it's slightly sixties-inspired. I need to have that hat with the contrasting snake print peak in my life
immediately
, and I now have a hankering for a crisp white cocoon coat. I know you can't buy them from Marks and Spencer but, man, what I wouldn't do to have those thick statement eyebrows. This is the kind of look that would suit just about everyone: I can see Joan Collins wearing this, but also a sexy young thing like
[insert name of one of The Saturdays here: I'm too old to know them by name!]
too. The mum in the back of my mind has reservations about sticking fingers and white wool coats, but for a look this good I think I'd take the dry cleaning bill.
What do you think? Will you be rocking some statement monochrome this autumn/winter?
Love Tor x