Hi guys,
Deck the halls with boughs of holly: 'Tis the season to over-indulge! Yes, Christmas is here and with it comes not only the desire to dress up in sequins and party dresses but also the temptation to eat every chocolate that passes you by, and double portions of pudding after every meal. Admit it, I know it's not just me!!
But I have some baby weight to shift, so my overindulgence needs to be reined in this Christmas. Which is why I thought it was a brilliant idea when I saw that Bupa had released the
Bupa advent calendar
: a daily advent calendar for the month of December. But instead of tiny little chocolates inside, you'll find daily
health tips
on how to stay active, healthy, and stress-free, as part of the
Bupa find healthy
campaign.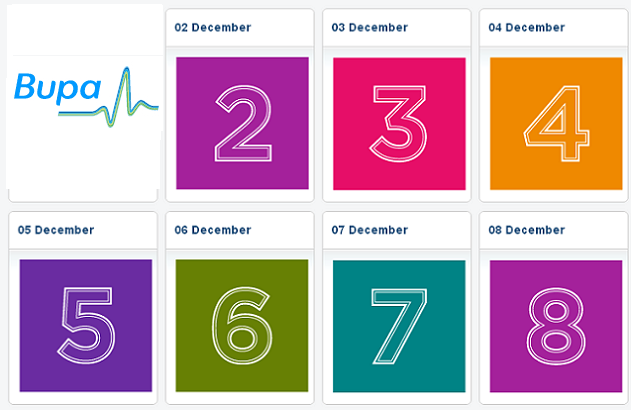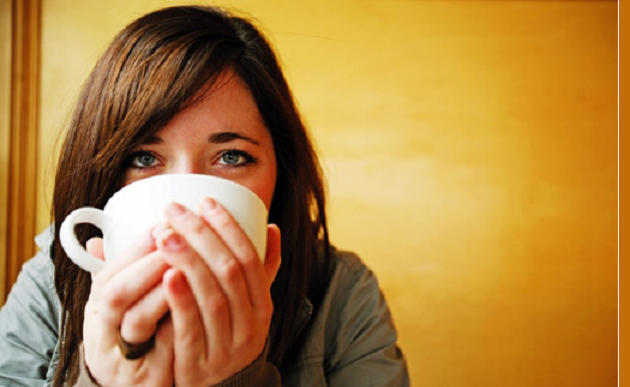 Here are some of my favourites:
1. Have skimmed milk in your winter warming drink.
This is a good one for me because the hubby makes the
best
hot chocolate I've ever tasted: and when he isn't at work over Christmas, I drink a mug a day! Using semi skimmed milk will cut the calories without affecting the taste.
2. Pick your puddings sensibly: choose just one dessert not several.
This tip could have been written with me in mind: puddings are my weakness, and when I'm struggling to choose between trifle or a mince pie, I quite often will just decide to have both! This one will take some will power, but I'm prepared to give it a go!
There are loads more great tips included in the calendar which provide perfect motivation, so it's well worth checking out if, like me, you're trying to rein in your greedy instincts this Christmas!
Do you try to find healthy at Christmas? Or do you forget all about diet and exercise and just overindulge to your heart's content? And do you have any healthy tips to share for festive restraint? I'd love to hear your thoughts and tips!
Love Tor x
*This is a sponsored post