Hi guys,
There is comfort to be found in familiar clothes. I have several outfits I know I can just throw on and will look and feel great, regardless of how many times I've worn them before. These outfits usually aren't trendy or particularly fashion-forward. But they look good, feel incredibly comfortable, and most importantly, don't take too much thinking about in the morning!
Nothing I'm wearing today hasn't been featured on the blog (at least twice!) before: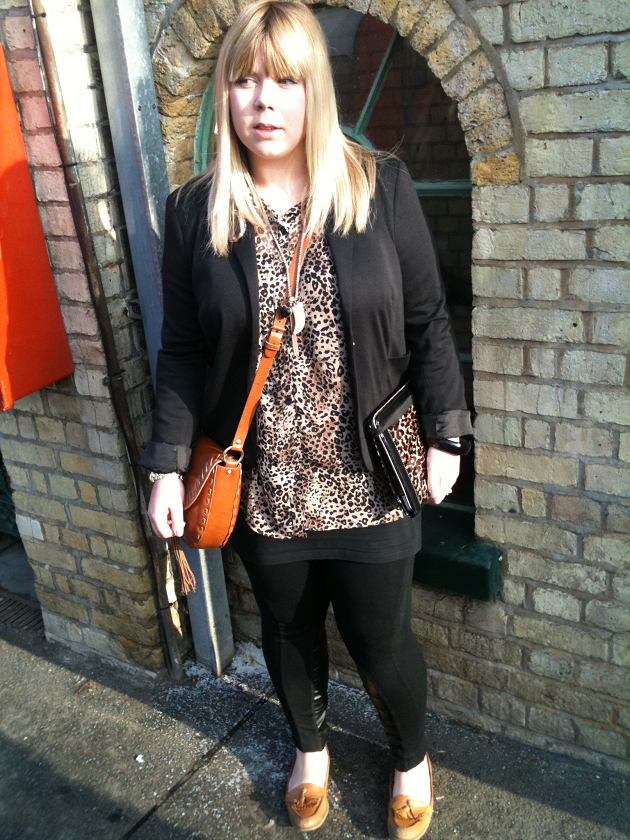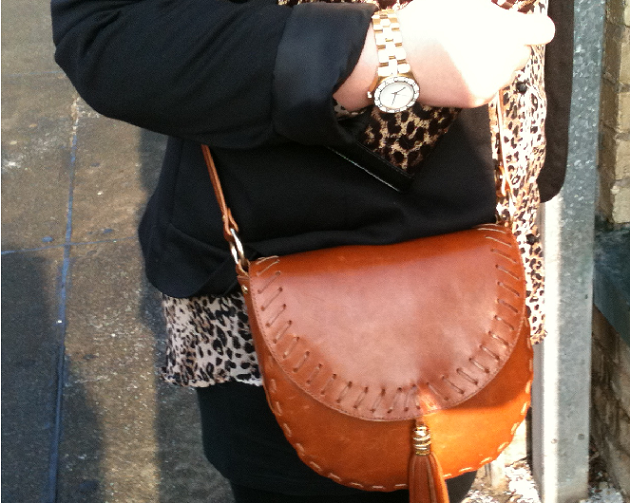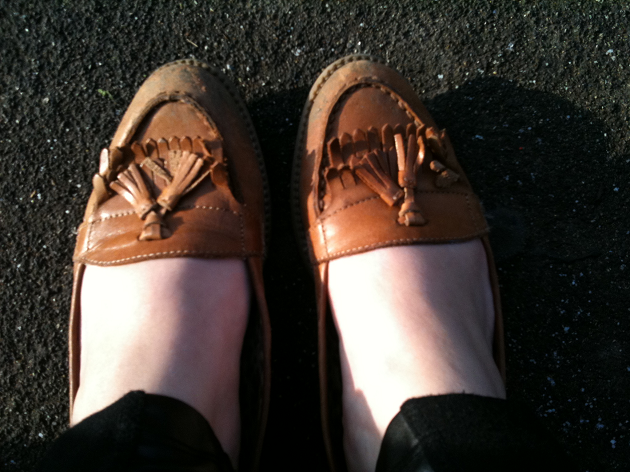 The blouse is from Primark (the cost per wear on this must be down to about 20p by now!) The jacket and leather panel leggings are both from Topshop. The bag is from TKMaxx, and the shoes are from New Look. Jewellery-wise I am wearing all of the usual suspects: my tooth neclace (which I've now had for more than 8 years!) my Marc Jacobs watch, and two See by Chloe bangles.
My brogues have actually seen better days and definitely need replacing: I'm thinking about getting
these Mellow Yellow ones
from Sarenza instead. But even when they're old, dirty and smelly, it's hard to replace shoes as comfy as these!
Do you have a 'comfort' outfit you couldn't live without?
Love Tor xx