Hi guys,
Whenever I need inspiration, or just a feel-good half hour after a long day at work, I turn to Etsy. It's the perfect place to find quirky pieces, vintage charm, and wow at the talent of the people who host shops there, making awe-inspiring handmade loveliness. One such etsy shop is
Vintage Willow
which specialises in chunky oversized jewellery (my personal favourite kind) made out of tiny seed beads, with dramatic effect: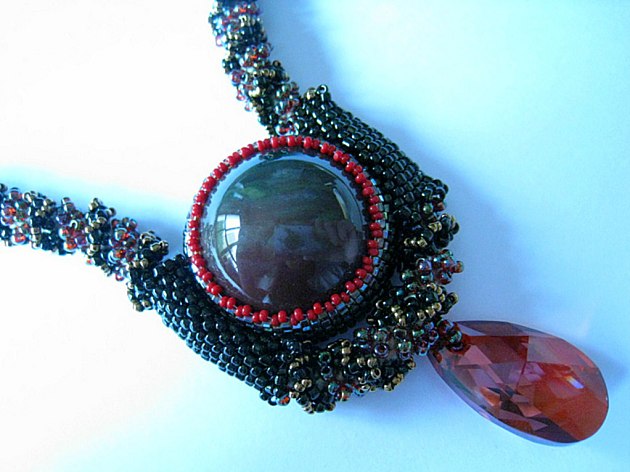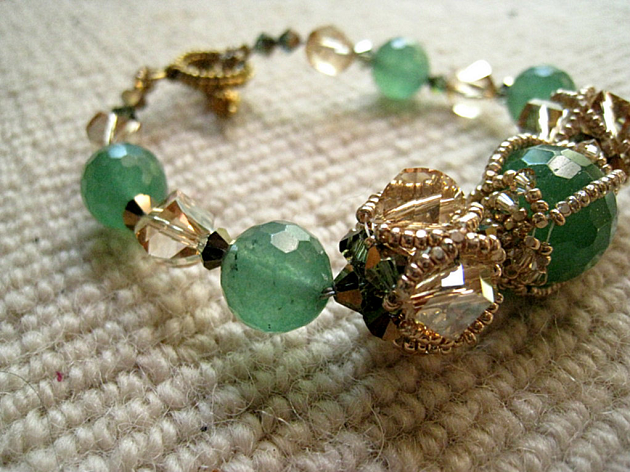 I asked Vickie, the creator of these gorgeous
Vintage Willow
pieces, a couple of quickfire questions:
When/why did you start making jewellery?
I started making them in or around the start of 2010. I was still a struggling Law student then in Sheffield, and I thought, maybe it's time to make some cash by doing what I love best, and that is making some good old-fashioned vintage-inspired jewelry.
What inspires you?
My inspiration comes from many places, but mainly my mom and the regular brunch sessions I have with her and my girlfriends. My mom's style is classic with clean lines - nothing too over the top but still enough to make an impact. Brunch sessions are a good time to observe what ladies around me are wearing, and also the look of fancy cakes and deserts and such inspire me too!

Who is your personal style icon?
My personal style icon would definitely be Victoria Beckham and Scarlett Johansson! Wherever they are, be it at the airport, red carpet, or just at brunch, they still manage to maintain an impeccable, casually cool yet classy look!

Favourite Designer?
Without a doubt Diane von Furstenberg! The clean lines of her dresses especially, makes every woman feel like a queen! Her outfits are tailored so well for a woman, especially with curves, and can bring us easily from the office to dinner and drinks to weekend brunch! And of course, even her printed garments are of the most unique colours and prints!

Which celeb would you most like to see wearing your pieces and why?
Dita Von Teese and Scarlett Johansson! These two ladies to me, are the epitome of a classy lady. They embrace their curves so well, and are always seen dressed to the nines and looking so presentable, even if it's just out to town for a short while. I would love to think classic vintage-inspired jewelry designs like mine would go well with their figure-flattering shift dresses and such!
Would you like to WIN a piece of Vintage Willow jewellery? Well then you're in luck, because you can! Just follow the blog (using the follow box to your right) and tell me who your style icon is in the comments! The winner will be chosen at random and announced at 12pm on Friday 30th March!
Love Tor x
ThePrizeFinder - UK Competitions